Edward Hsing-Yi Chow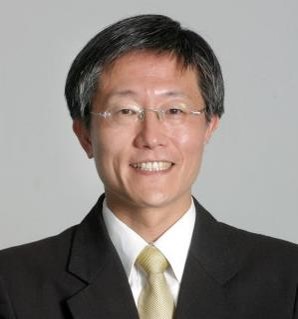 Distinguished Professor, Department of Finance
National Chengchi University, Taiwan
Ph.D., Finance, Indiana University, USA
Tel: +886-2-29393091 ext. 81206
Email: echow@nccu.edu.tw


Curriculum Vitae
Distinguished Professor of Finance of National Chengchi University (NCCU).

Board member of the Koo Foundation Sun Yat-Sen Cancer Center.

Chairman of the Editorial Board of Harvard Business Review-Complex Chinese Edition.

Independent director of Yuan-Ta Financial Holding Company, and of Coretronic Corporation, and board member of CTCI Education.

A columnist for the United Daily News.

President of NCCU from 2014 to 2018.

Dean of College of Commerce from 2005 to 2008, and Chairman of Department of Finance from 2002 to 2004 of NCCU.

MBA and Ph.D. degrees from Indiana University-Bloomington in USA, 1990.

Honorary Doctoral Degree in Education from Sungkyunkwan University in Korea, 2018. 

Chief editor of Journal of Financial Studies from 2010 to 2014.

Served as board members of Executive Yuan's National Stabilization Fund, Financial Restructuring Trust Fund, Taipei Exchange and Securities and Futures Investors Protection Center

.
---
Research Interests
Investments

Risk Management

International Finance

Venture Financial Management
Teaching Interests
Investments

Corporate Finance

New Venture Finance