Careers
IMBA graduates are highly employable and sought after by the local and international business communities. They perform outstandingly in business sectors, the academic realm, and in government offices.

The avenue that allows IMBA graduates to access crucial post academic employment as well as extracurricular guidance is our commitment to career development. IMBA works diligently to prepare students with strategy and techniques to conduct successful job searches and acts as a facilitator in making employment connections through a range of programs and services. The full array of IMBA services is as follows:

Career Development Counseling: IMBA provides services and resources that support students in their candidacy with graduate programs and employers. This counseling also promotes networking and collaborative thinking to opening job opportunities to IMBA students.

Industry Academia Collaboration: IMBA seeks internships and project opportunities from enterprises for students to apply the business concepts and methods learned in a practical way. Currently, the primary source of internships and projects are the companies in which our alumni and EMBA students work. IMBA is keen on developing relationships with bona fide employers who provide part-time, summer, temporary, developmental, and professional employment opportunities to students and graduates.

Alumni Services: IMBA provides professional services to the IMBA's alumni. IMBA alumni host regular social events, outings where past and present students may exchange ideas, promote opportunities, and collaborate on job placement initiatives. The alumni offer direct connections to employers and business groups that current students greatly benefit from.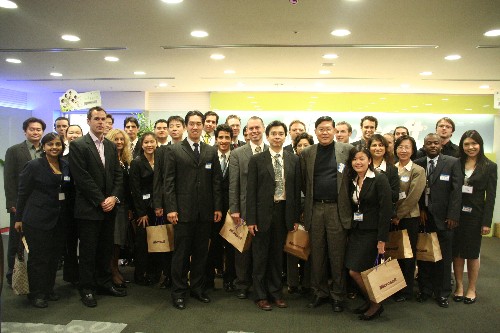 In addition to the IMBA program Career Development and Placement Services, the College of Commerce also offers the Office of Student Affairs and Alumni Association (OSAAS) as a college wide, unified platform for career development. Formally established in 2004, OSAAS is charged with combining the alumni service offerings of the collective departmental bodies of NCCUC within an organized and professional manner to leverage and maximize the career development opportunities and linkages with the greater alumni body of the college spanning more than 60 years.

At the University level, there is an Office of Student Affairs (OSA) that offers services in broader scope to those of the OSAAS and IMBA career development. The OSA is offered access to multiple job placement opportunities through on campus job fairs and specially hosted corporate showcases where top firms from around Taiwan scout for talent among the greater university pool of students.