Student Life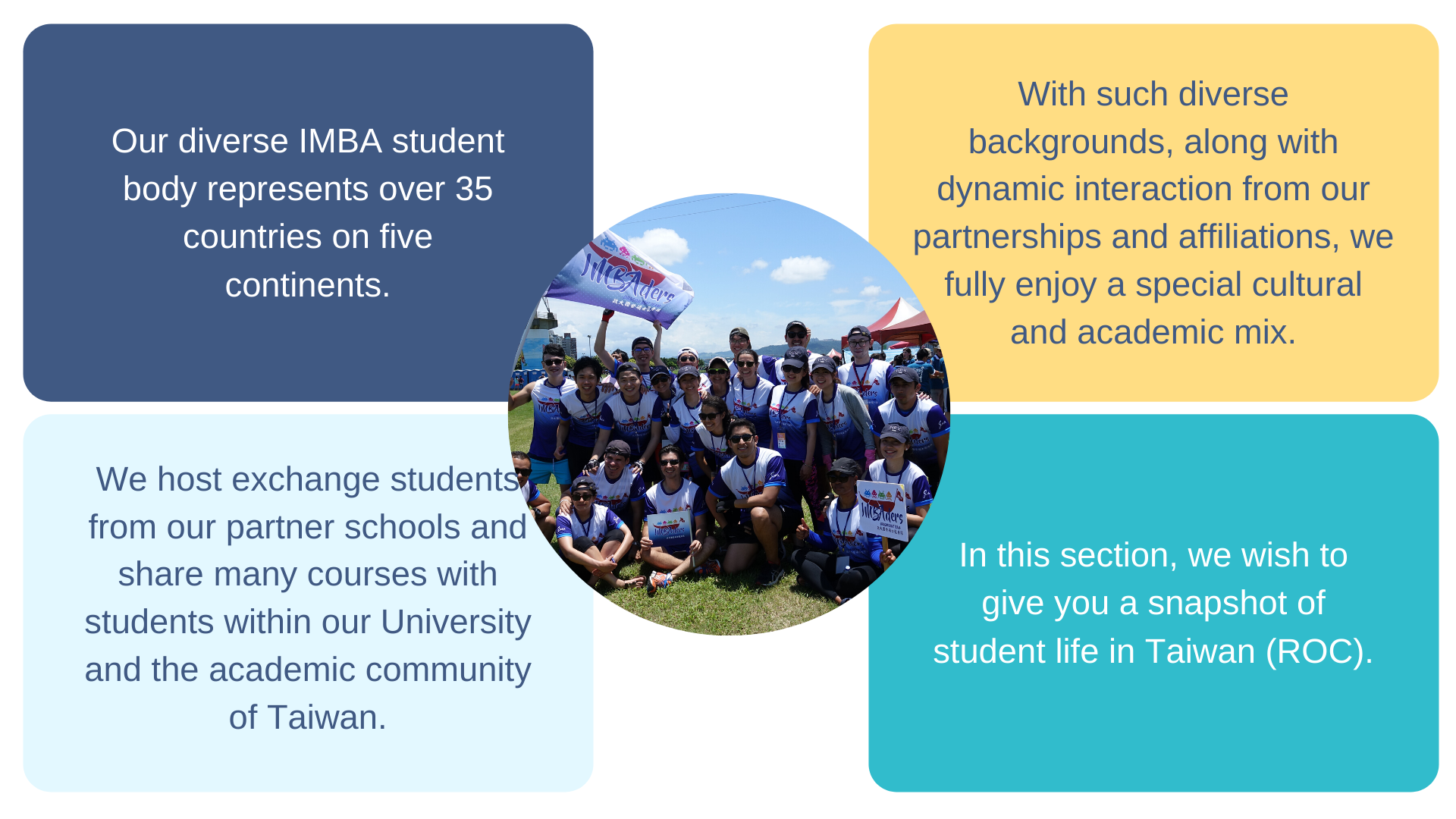 Student Interaction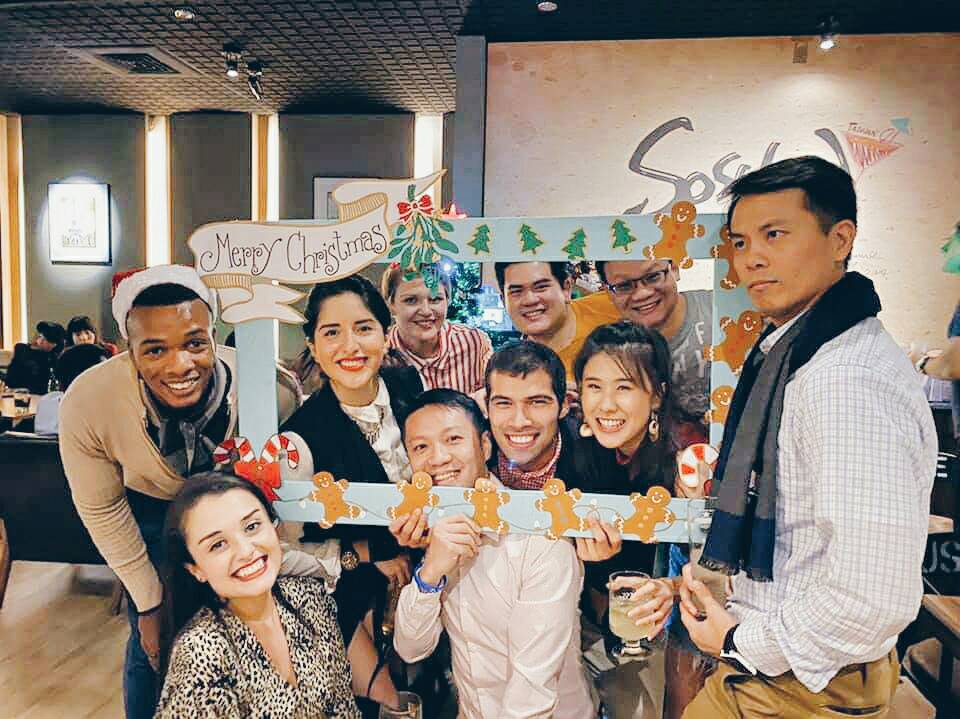 From its inception, the program has strived to build a unique and endearing culture. We are pleased that the student body of the IMBA program considers ties with classmates akin to family. Many of our students travel halfway around the globe to be here and now, in many ways, rely on and contribute to a warm interactive extended family.
The IMBA program student body has organized a student council, a marketing team, and several program activities to both interact with the campus of NCCU as well as the communities within Taiwan.
There are several areas that we are especially proud of, and one of them is our students' community service endeavors to work in small groups with the local population on many community tasks including the promotion of their varied cultures at fairs and events, mentoring children, and leading international campus activities.