Academics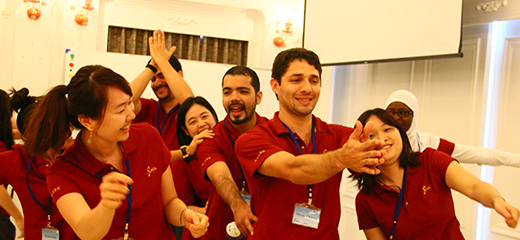 The IMBA offers a flexible pattern of study. The program is designed for both working professionals and full time students. The flexible design of courses allows working candidates to plan their workload and schedule to accommodate their busy careers. The program also has ample courses and activities to keep a full time IMBA candidate well involved in their studies, either way our program is student focused, giving students' many choices according to their needs.
All courses have been designed around the unique culture and outlook of the IMBA program. We utilize case studies, problem-based learning and group projects, to facilitate an excellent learning environment. The workload is demanding, however upon graduation you will be ready to cope with business challenges on the global stage.
The IMBA program requires a minimum of 42 credits to graduate. Students can normally complete all their courses in one and half years while they can extend their studies to a maximum of four years to fulfill all the program requirements.
There are two parts to the curriculum: the core courses and the elective courses.