Joseph Teyu Chou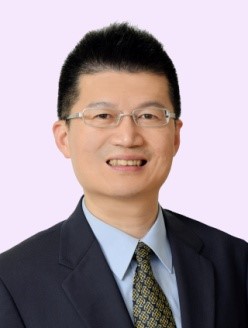 Associate Professor, Department of Public Finance
National Chengchi University, Taiwan
Ph.D., Economics, Virginia Polytechnic Institute and State University, USA
Tel: +886-2-29393091 ext. 50941
Email: dychou@nccu.edu.tw

Curriculum Vitae
Dr. Joseph Teyu Chou has served as Chairman of Taipei Financial Center Corp. (TAIPEI 101) from December, 2015 to September 2018. This appointment came as he led the company as President of the company to a record year in 2015, achieving its best ever operational performance, highest ever merchandize sales, 2.8 million observation deck visitors, a Climate Change Leadership award, and highest ever profits.

Dr. Chou has since 1996 been on the academic faculty of the public finance department in Taiwan's National Chengchi University where he has served as department chair and instructor for a medley of courses ranging from industrial organization to private-public partnership. His most recent research employs big data research to support program evaluations and policy deployment. He has consulted extensively for corporations, government agencies, and international NGOs. Dr. Chou has also been serving as a Director of Taiwan Financial Holding Corp, the largest state-owned bank in Taiwan. He was an Executive Director for Chunghwa Association of Public Finance (CAPF) and was in charge of international liaison and regional cooperation. During his terms of service in the Association he has successfully built a policy oriented fiscal study network drawing support and interests from Taiwan, Korea, China, Japan, Australia and Canada. He now serves as an independent director of Board for Taiwan Cooperative Bank which is one of the D-SIBs (Domestic Systematically Important Banks).

Dr. Chou received his MA and PhD in economics from Virginia Polytechnic Institute and State University (Virginia Tech). He received his BA in Physics from National Tsing-Hua University. He has been inducted into the Virginia Tech's and Tsing-Hua's Colleges of Science Hall of Distinction in 2017 and 2018 respectively.
---
Research Interests
Industrial Economy

Intellectual Property Rights and Innovation

Co-opetition

Fiscal Policy

Big Data Analytics and Applications
Teaching Interests
Co-opetition: A Game Theoretic Approach to Business Practices

Economics Analysis and Applications of Intellectual Property Rights

Ethical Leadership