Carol Lin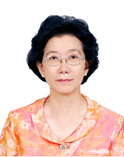 Professor, Department of Business Administration, National Chengchi University, Taiwan
Distinguished professor, starting from 2009 till now
Ph.D., Human Resource Development, the University of Texas at Austin, USA
Tel: +886-2-29393091 ext. 81004
Email: yehyunln@nccu.edu.tw

Curriculum Vitae
Prof. Carol Yeh-Yun Lin is a Distinguished Professor of Department of Business Administration at National Chengchi University (NCCU). Prior to joining NCCU, she has held appointment at National Central University in central Taiwan. Prof. Lin was awarded her PhD from the University of Texas at Austin.

Prof. Lin is an award winning scholar and researcher, having received multiple awards, prizes, and nominations for her research (e.g., Outstanding Research Award by Taiwan Ministry of Science of Technology, Outstanding Research Award for numerous times by NCCU, Outstanding Service Award by NCCU, Excellent Teaching Award by College of Commerce NCCU, Outstanding Public Servant by Taiwan Ministry of Education, and Best Reviewer for AIB 2013 Conference among others). She is also the recipient of numerous competitive research grants and scholarship, including from Taiwan Ministry of Science and Technology, two times Fulbright Scholar, guess professor teaching at the Philips Program for Modern Chinese Economy at Leiden University (the Netherlands) and Dept. of East Asia Studies/Sinology at University of Vienna (Austria).

Her current research interests primarily focus on intellectual capital, social innovation and corporate social responsibility. Her publications appear in leading international academic journals, such as Journal of Intellectual Capital, Journal of Business Ethics, Long Range Planning, Health Care Management Review, Journal of Small Business Management, International Journal of Human Resource Management, Journal of Psychology, and Asia Pacific Journal of Management. She has also authored a number of book chapters and 15 books in English with Springer, covering the topics of National Intellectual Capital, The Impact of Societal and Social Innovation and Educational Innovation. Prof. Lin currently serves as the Editor-in-Chief at the Management Review (Taiwan). Prof. Lin also held several administrative positions, including the Dean of International Cooperation, Director of Creativity Center, Dean of Student Affairs, Director of International Exchange and Education, also the Founding Director of English Taught International MBA program (the first IMBA program in Taiwan).
 
Prior to her academic career, Prof. Lin served as Customer Service Manager in Singer Sewing Machine Companies for two years, and Office Manager in K-Mart Taipei Purchasing Office for six years.
---
Research Interests
Intellectual Capital

Health Care Management

Corporate Social Responsibility

Small and Medium Enterprises (SME) Management

International Human Resource Management
Teaching Interests
Small and Medium Enterprise Management Seminar

Stragetic Hummer Resource Management