2015 IMBAA Design, Thinking & Marking Party
This inspiring event was held in Futureward, the biggest markers' space in Taiwan on 16 January 2015. Thank you Nicky Hsieh (Alumni of Class of 2004) and all other alumni and helpers for hosting such a memorable party.   

Around 50 current IMBA students, alumni and friends of IMBA Family, who had a great time for being makers for any one of the five DIY activities, namely "Wooden Automatic Pencil", "Wooden Card Holder", "Enamel Painting", "Electronic Board Soldering", and "3D Painting & Printing", got opportunities to do handcraft themselves, shared their products and met different people in the stage. The last activity named "3D Painting & Printing", which could make 3D colourful own designed products, was the most popular DIY activity chosen by the participants.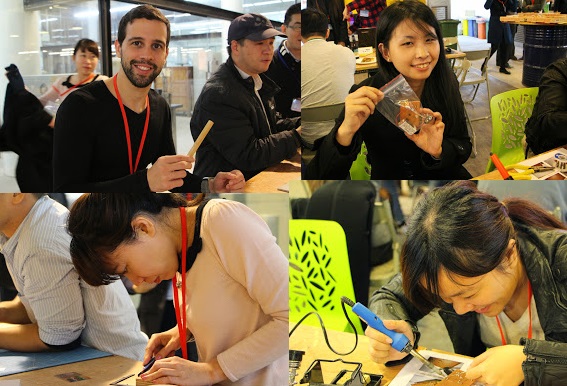 At this event, the organizer invited two local Taiwan groundbreaking companies named ARSENZ and King Light Co., Ltd, to present and demo their creative products. ARSENZ is a professional tech company producing industrial smart glasses for innovative wearable computing solutions while King Light Co., Ltd, managed by an alumni named Porter Lin (Class of 2004), is an environmental-friendly LED Lighting company, making "Thomas Edison Bulbs" with 90% energy saving. Some alumni and students already got the connection with those companies for subsequent business cooperation and development.

There were many appreciating comments by three interviewers as well. Marcos Torres from Venezuela, fellow Alumni of the Class of 2006, made an electronic board during the DIY session, said that he got a great moment and so much fun for handcrafts with many people while another alumni Daren Kang from Korea, entered in 2009 ,also commented that he loved the great food, beer and talks with alumni and students. Moreover, Jan Jaap Braam from Holland, Alumni of the Class of 2010, was excited in working product with his own hand for the Electronic Board and was so pleased to share his varied interests with others. All of the comers had an enjoyable moment for this party.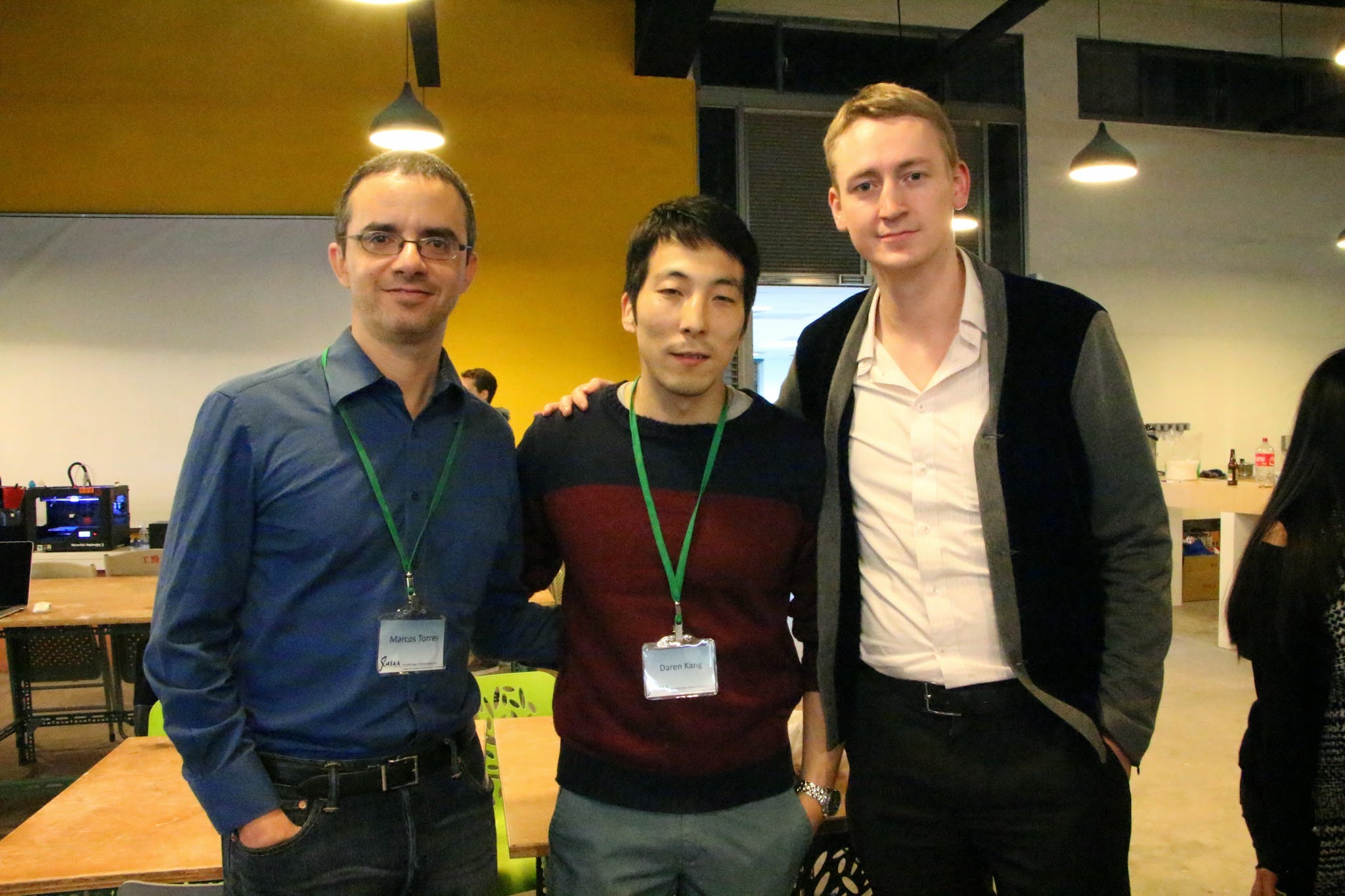 Apart from the DIY sessions and Movies for Design & Thinking Documentary, there was a handover ceremony for the IMBA Alumni Association. Jan Jovy, President of the 2014 IMBA Alumni Association, passed his president to Jane Ko as a chairlady. Jane, who is an inspirational IMBA alumni, was a board member of the alumni association for the past two years. Alumni are so pleased to have her as the new president in the coming year. Jane plans to hold different aspects of events to expand business knowledge and networking between the prospective students and alumni. By building up partnership and networks, she hopes to create a new platform for all IMBA members to share their ideas and experiences for entrepreneurships. More than that, the IMBA Director, Samuel Chen, gave a speech to thank for all alumni for their contributions in the IMBA events and activities, also telling that there are now more than 460 students graduated from the IMBA program, working in over 50 different countries for all over the world, showing that the program do really helps for career development and business growth.



The event went on well with everyone a joyful mood. People who participating here and there enjoyed the moments to know more people and alumni from different countries and background, getting to know others better and above all, having a great party time together. Those – IMBA students and alumni, said that they are looking forward to the next great event soon.