Swee-Huat Lee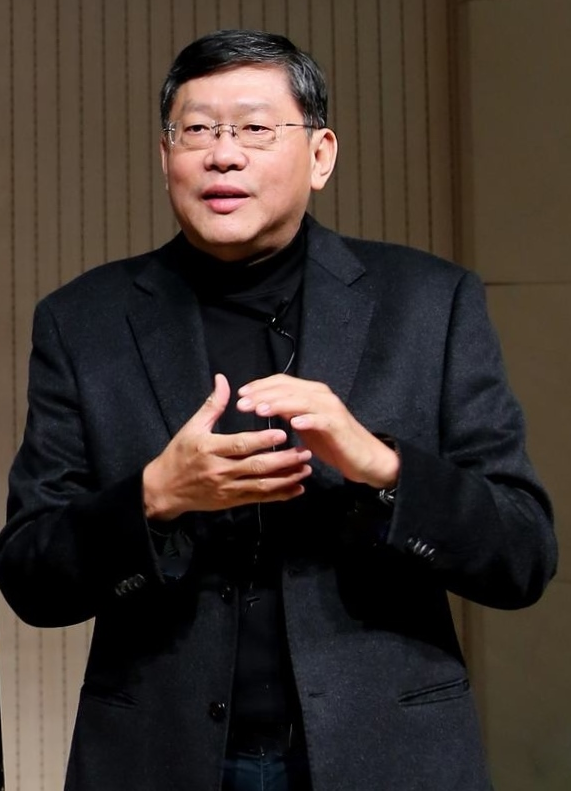 Former Vice President of Human Resources Dep., Taiwan Semiconductor Manufacturing Company (TSMC), Taiwan
Master of Science in Management, Stanford University, USA
Email: shlee@nccu.edu.tw
Professor Swee-Huat (S.H.) Lee, 李瑞華                                     
S.H. Lee is Professor of Leadership and Organization Development at Taiwan's National ChengChi University, and Visiting Professor for EMBA Program at Fudan University. He also teaches in TIEMBA (Beijing Tsinghua University & INSEAD International EMBA) since the establishments of the program in 2007. His areas of interest include Leadership Development, Organization Development & Transformation, Strategic Talent Management, and Performance Management. He was awarded many Distinguished Teaching Awards for his teaching. He is also a member of the editorial board for the Taiwan edition of Harvard Business Review since 2008. 

Prof. Lee started teaching in Taiwan Tsinghua University's EMBA Program in 2002 (until 2012) as an Adjunct Professor. He retired from his corporate career since January 2004 to focus on his interest in management education. He has strong passion and dedication in helping business executives enhance their leadership and strategic focus on talent management. So far he had taught more than 9,000 students from more than 60 countries. He developed a unique course since 2007 on "Confucian Leadership" (in English), where he introduces to international students the ancient wisdom of Confucius and explores it's practical applications in today's leadership challenges, and in bridging the cultural gap between the east and west. This had further evolved and expanded into another new course "Chinese Classic Philosophies and Leadership" (in Chinese) which was offered in NCCU and Fudan since 2017.

Prof. Lee was the Corporate VP and CHRO at TSMC (Taiwan Semiconductors) from 1998 through 2003 where he led the transformation of the HR function into one that focuses on partnering line managers to leverage people as strategic assets in driving business performance. During this period, TSMC grew from 6,000 to 17,000 employees; and US$2 Billion to US$6 Billion in revenue, and became "Top 10 Semiconductor Companies in the World"; "Best Employers in Asia"; "The Best Managed Company in Taiwan". TSMC continues to be Taiwan's most successful company, in 2019 its revenue grew to USD 32 Billion, with 50,000 employees, and USD 250 Billion market cap.

Prior to joining TSMC, Prof. Lee held many other executive appointments, including: Regional VP and COO for Asia Pacific at Lucent Technologies; General Manager for Greater China at Polaroid Corporation; General Manager for China at GE Medical Systems; Regional Manager for South East Asia at Du Pont Corporation.

Prof. Lee was born and raised in Singapore. He traveled extensively around the world (more than 100 countries) and lived in Beijing, Hong Kong, and Taiwan since 1989. He had solid international management experience since 1981 and has good appreciation of the different cultures and management practices in the east and west.

Prof. Lee graduated from Stanford University's prestigious Sloan Fellowship Program with MS in Management.


 
Research Interests
---
Leadership Development

Organization Development & Transformation

Strategic Talent Management

Performance Management