On the evening of November 27th, 2020, the IMBA student council hosted a multicultural potluck event at the College of Commerce's Yi-Xian Building. The potluck event encouraged students from diverse cultures to meet and share a piece of their culture through staple food from their home country. The IMBA program is proud to have a rich variety of students from all over the world representing about thirty-five countries in five continents.

The IMBA student council had prepared a long table to display the dishes from each of the represented countries, with decorations in display such as a colorful array of flags and balloons. In addition, cheerful music could be heard in the background of energetic conversations throughout the evening. Thus, upon arriving, attendees could find themselves easily engaged with the lively atmosphere in the hall.

The event began when each person introduced the country they were from, the food they brought and how best to eat it. The first dish introduced was a local Taiwanese dumpling dish and a side of noodles, followed by American pizza and chicken.  A group of students from Thailand partnered to bring multiple plates highlighting different aspects of their homeland's cuisine, from lightly flavored meats with vegetables, to a delicious spicy papaya salad. This dish was perhaps the spiciest dish in attendance for the night, according to multiple sources.

"It was fun listening to our peers introducing food from their homeland and an interesting experience because we got to try food which we've honestly never tried on our own, and seeing the amount of effort each friend put in for the preparation was encouraging," says Inez Lim, a first year student of the IMBA program from Singapore.
Dinner was followed by two presentations highlighting the culture of Guatemala and Japan from different viewpoints. Students learned about Guatemalan traditions and Maya mythology. This was followed by a talk about the beauty found in the island of Hokkaido. Attendees had the opportunity to learn new, interesting facts about each of those cultures.

It should be noted that the multicultural night coincided closely with the American holiday of Thanksgiving. A time when people gather with family and friends to eat food and share what they are thankful for. The multicultural event provided the international students of IMBA a similar atmosphere. They were able to connect, share, and enjoy time together just before the holiday season. For many of the international students who cannot return to their countries to celebrate with their loved ones, this was a good event to celebrate with the extended family of international students at National ChengChi University.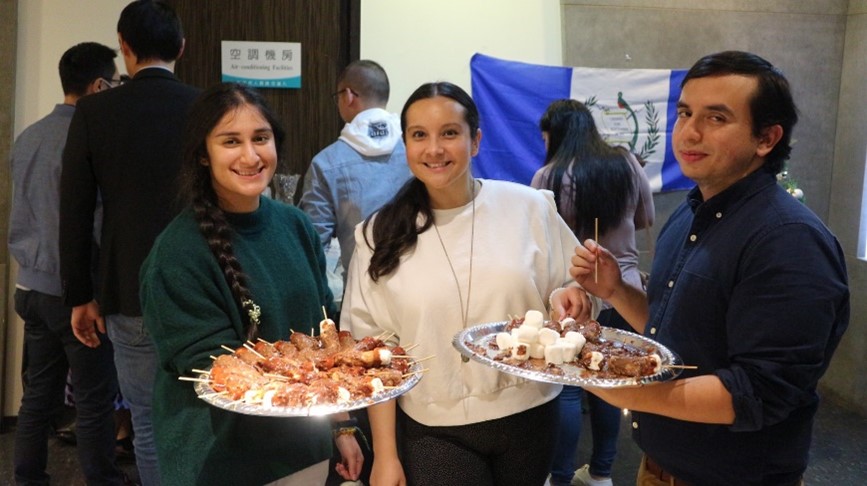 A group of students from Guatemala walked around offering food to attendees.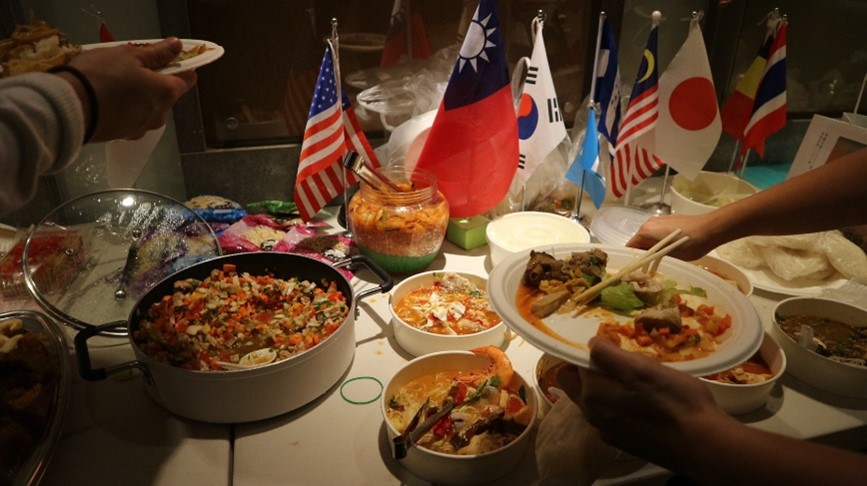 Students could grab as much food as could fit on their plate.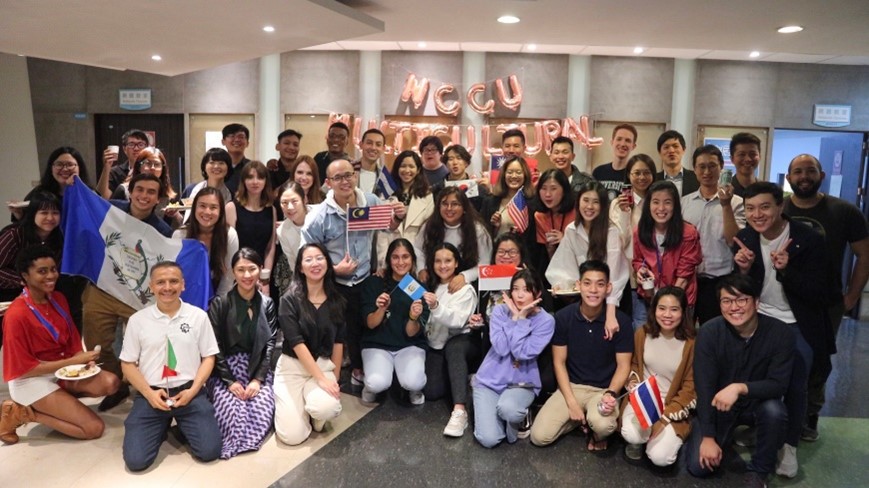 IMBA students posing for a picture after an evening spent sharing with one another.