On November 21, 2020, the College of Commerce at National Chengchi University had the pleasure of hosting Mr. William Zyzo.  He shared on the "Five competencies needed in the fourth industrial revolution." Mr.Zyzo spoke at length on the topic of the incoming fourth industrial revolution, the challenges companies face in this environment, and how individuals can develop winning skills to rise to the challenge.

          Having lived in Taiwan for almost thirty years, Mr. Zyzo started his own management solutions company while also being active with the American Chamber of Commerce. These experiences served as a good indicator for his understanding of the business environment in Taiwan and the Asian Pacific regions. Highlighting the hardworking ethic, trustworthiness, and higher education level of the workforce here in Taiwan, Mr. Zyzo cautioned that future business leaders should evaluate economic trends meticulously.
The talk focused on developments in automation, digitalization, outsourcing and offshoring have made routine, well-defined jobs replaceable by countries with cheaper labor costs and with higher populations. In Taiwan, the United States, and other developed economies, the competencies in routine and manual jobs will decrease while non-routine jobs will increase. According to Mr. Zyzo, the demand for talent to perform complex tasks in non-routine jobs will require high level of logical and interpersonal skill sets required for intricate problem solving.

          Mr. Zyzo shared with us the competencies needed by professionals for the next revolution: Develop a valuable expertise or special skill set, learn to collaborate on non-routine tasks in teams with other experts (perhaps the most difficult to accomplish), develop deep emotional and social intelligence,  and learn to communicate visually so your ideas can be understood clearly. Mr. Zyzo then explained that what holds these four competencies together is the ability to keep a "growth mindset." His definition of a growth mindset is one that is open to embracing challenges, does what is needed without cutting corners and seeks feedback from peers or superiors without needing to be afraid.

          At the end of the talk, attendees from the IMBA course and other faculties had the opportunity to ask questions to Mr. Zyzo and network with one another. Randy Tai, a local IMBA student, shared how the points covered in the talk made him think about how to apply better collaboration skills in his work between the different teams he manages. Miguel Mejia, an international student from Honduras studying Business Administration at NCCU, shared that the talk taught him to get out of the comfort zone and into a growth mindset. To be open to more viewpoints and develop interpersonal skills within his academic field.

          The session ended with energetic conversations between the attendees filled with reflective thinking. When asked about what advice he could give to the future generation of business leaders, Mr. Zyzo stated that larger companies need to figure out how to do things outside of what China and India can do better. Perfect examples are TSMC and Media Tech, they have managed to do amazing things in their management.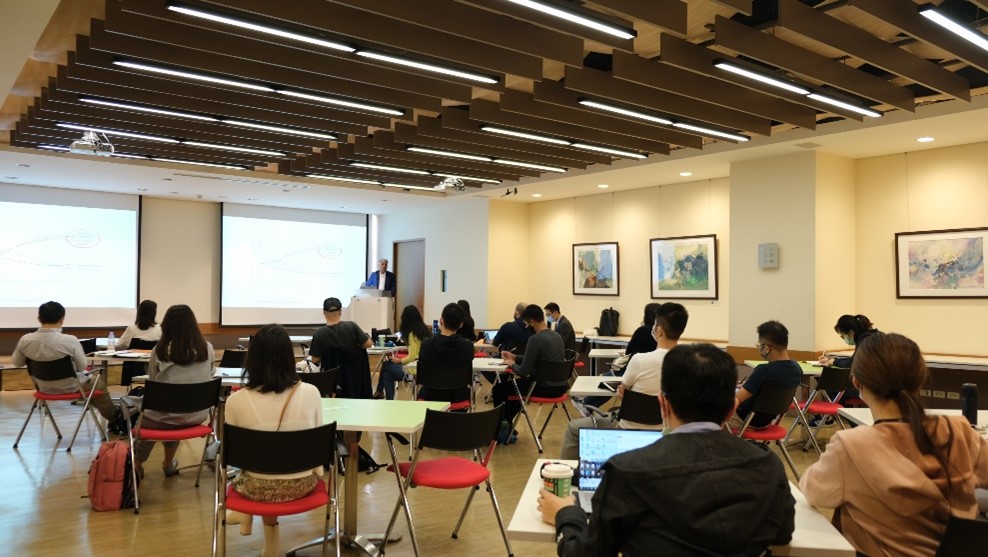 Attendees listening to Mr. William Zyzo during his talk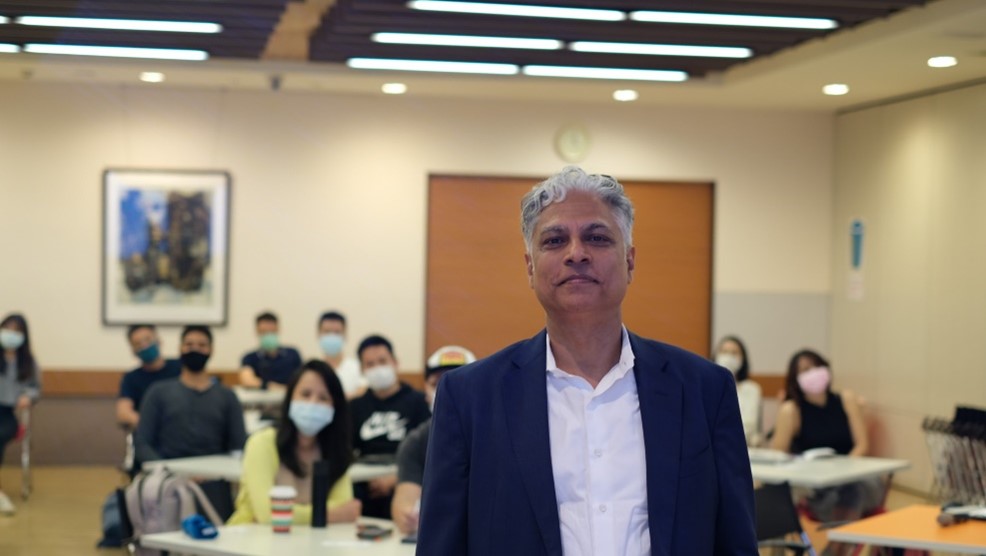 Mr. Zyzo, taking a picture with the attendees. Following health guidelines and maintaining distance while wearing masks.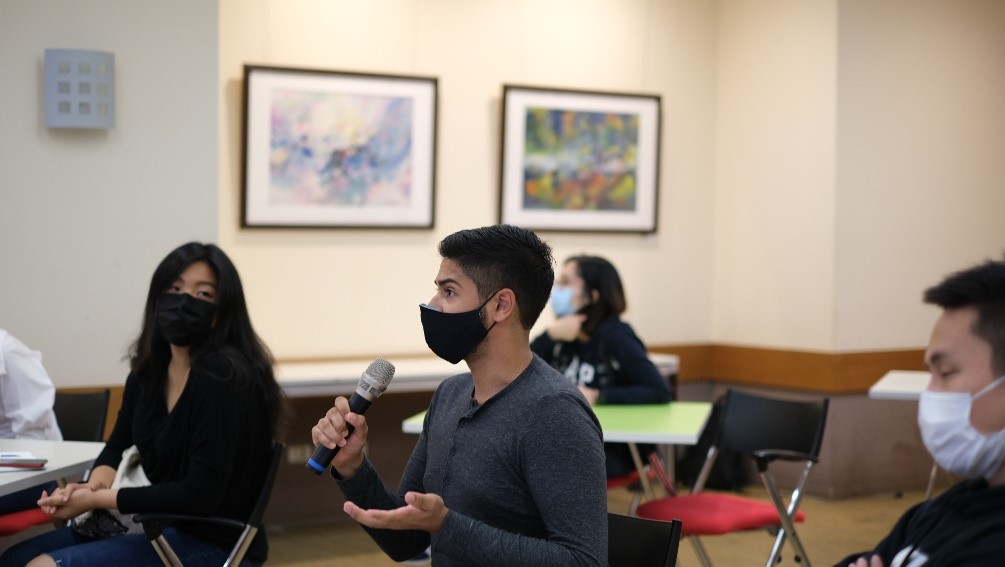 Attendee, asking a question during the Q&A session