By IMBA Program
To recruit international outstanding people, International Master of Business Administration Program (IMBA) attended QS World MBA Tour. IMBA Emphasized that you don't have to go aboard to enjoy international teaching environment, talked to attendees face to face and introduced features of the program. They also encouraged attendees to gear themselves to the global stage.
 
QS World MBA Tour gathered more than 50 top ranked business schools this year, including Stanford Graduate School of Business from America, ESADE Business School from Europe, and Waseda Business School from Asia. More than thousands people wore business suit; visit their ideal business schools' booth to impress the representatives.
 
NCCU College of Commerce has dual accreditation by the Association to Advance Collegiate Schools of Business (AACSB) and European Quality Improvement System (EQUIS). They worked hard on building an international learning environment and offered many diverse cultural communication opportunities. IMBA is the first full English Taught MBA program in Taiwan. The professors are from College of Commerce itself, overseas and business community; students are half of local students and half international. Besides, IMBA offered international exchange programs and dual degree program. You not only have chances to study abroad but also get two master degrees in two years!
 
Yuji Taira (平良佑司) mentioned that he really likes Taiwan so he decides to study IMBA in NCCU. Because his classmates are from all over the world, he could feel the huge cultural differences during the class discussions as well as group assignments. He thought that students from western countries were more willing to speak up and straightforward. But shortly he found out that they were only directly against the issues instead the people who talked to. Therefore, he abandoned "the Asian polite" and frankly expressed his feeling. "I'm tougher", he laughed and said.
 
Local Taiwanese student Polina Yang (楊維芳) shared that the reason why she chose IMBA is that she doesn't have to quit her job and she can study in this international environment. Compared to the expense of pursuing her master abroad, it's more financially efficient and more acceptable for her family. She also mentioned that she graduated from Department of Russian language. Without the business background, she learned not only business knowledge but also practical skills in IMBA, and it's really helpful for her to change the career path in the future.
 
Lichi Ho (何釐琦), executive secretary of the IMBA Office, said that this year plans to recruit 27 local students and 30 international students. She encourages the ones who are interested to apply not!!
 
"Study abroad in my home ground!"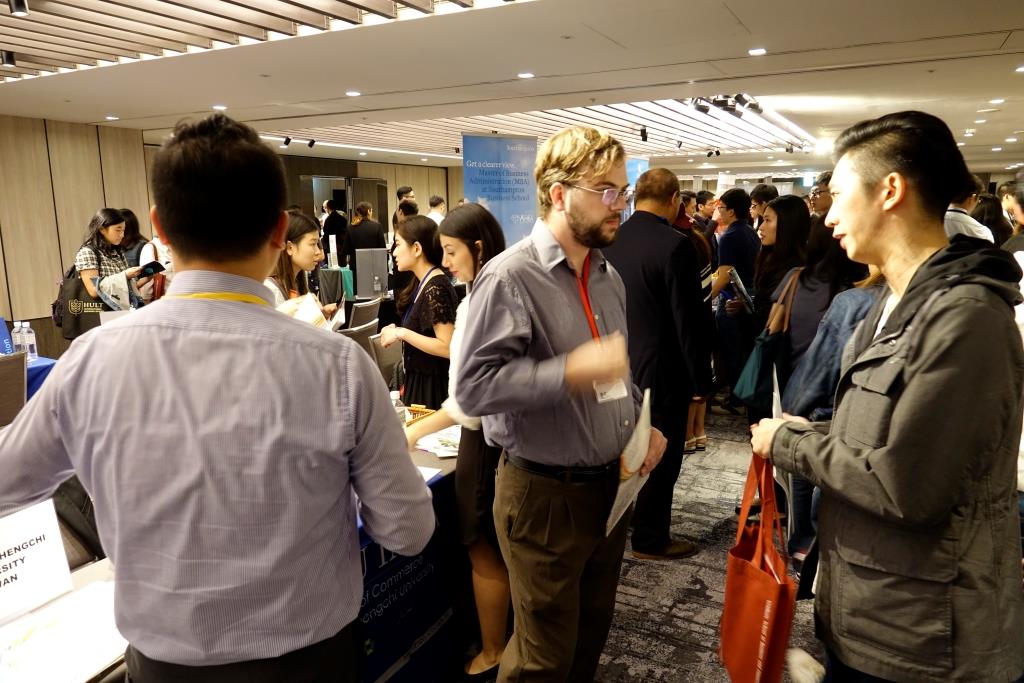 Crowd coming from different corner to the Regent Hotel for the QS MBA Tour!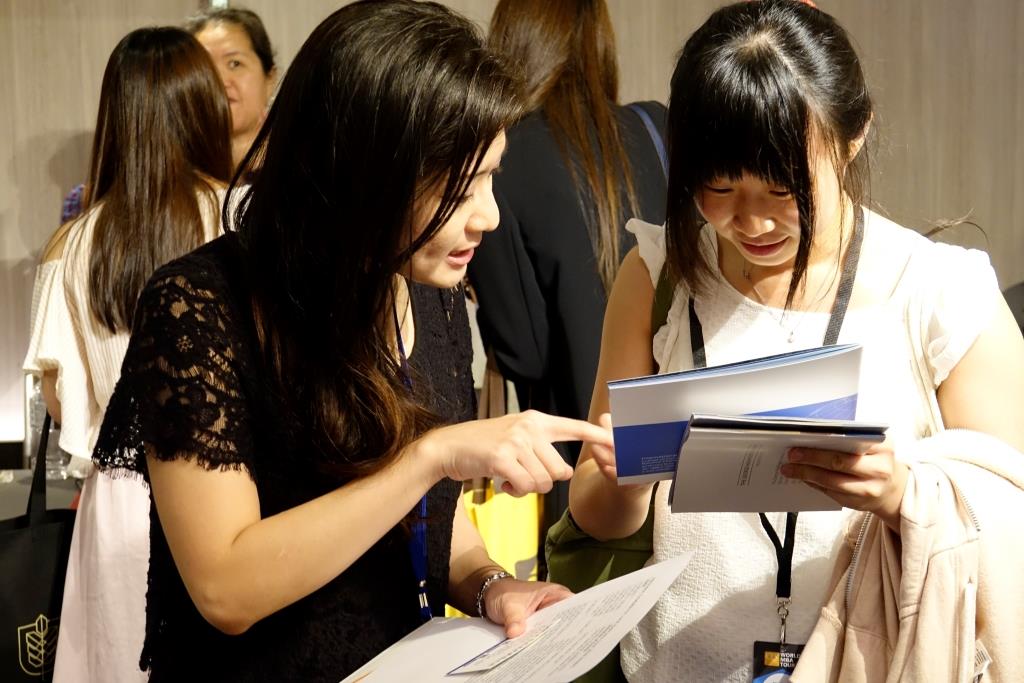 IMBA students concentrated on sharing the feature of IMBA program.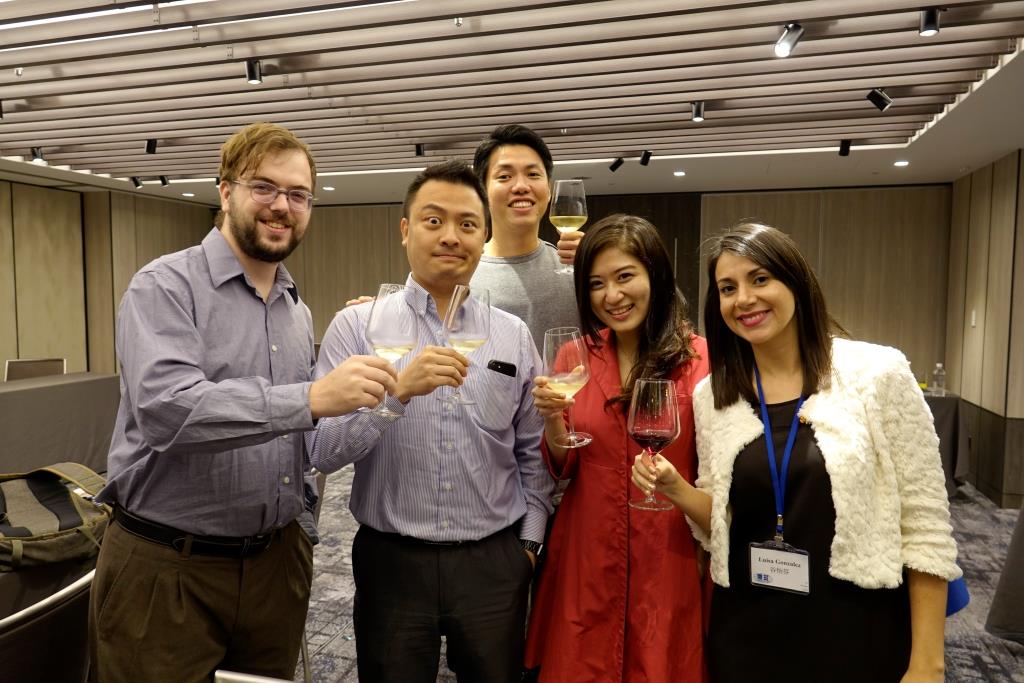 In celebration of the success of promoting IMBA at the QS MBA Tour, IMBA representatives happily took a photo together.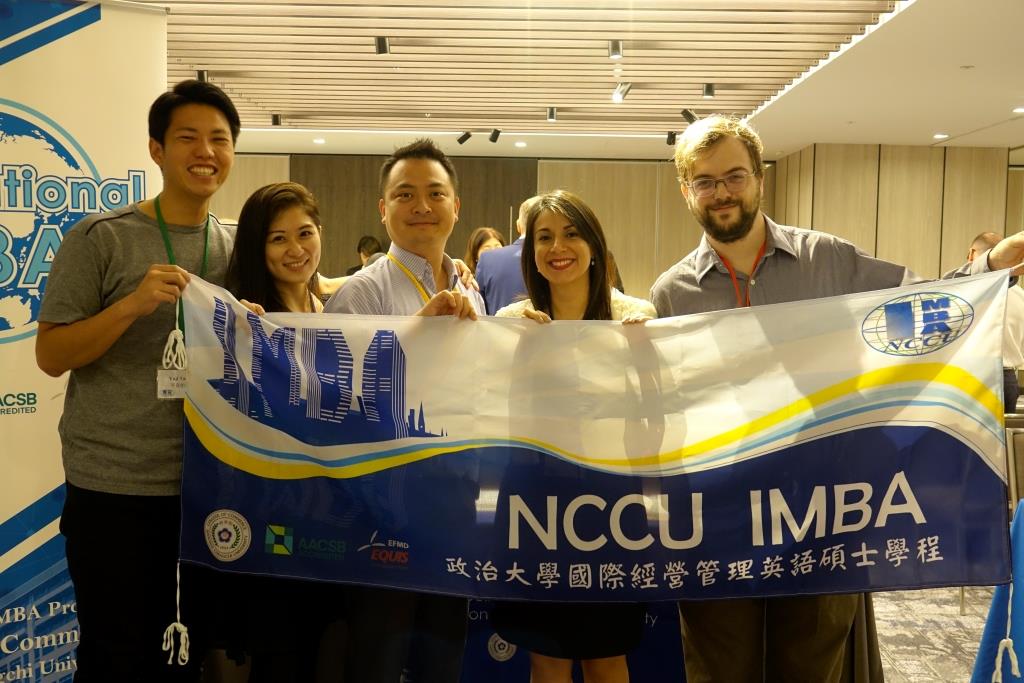 IMBA students took photo together with confident smile and made Taiwan MBA education seen by the world through the Fair