Break the geographical limitation!
🌍
A journey of "Wisdom, Awareness and Connection"
Approximately 140 international alumni from NCCU, Fudan, Tsinghua, INSEAD, joined this alumni gathering event "Shark Forum" online on 20 FEB. Four IMBA alumni shared their thoughts and reflections on their learning journey with Prof. Lee. The four speakers include alumnus from 2004 to 2020. It's valuable for alumni to connect and gather again in spite of the pandemic interruption these years. Prof. Lee mentioned that "education is a life-long continuous process and the most important thing about education or learning is to become consciously aware". The president of alumni association also mentioned that "people noted at least one positive thing from the pandemic is the acceptance of virtual meetings and webinars".  
What a night for IMBAers !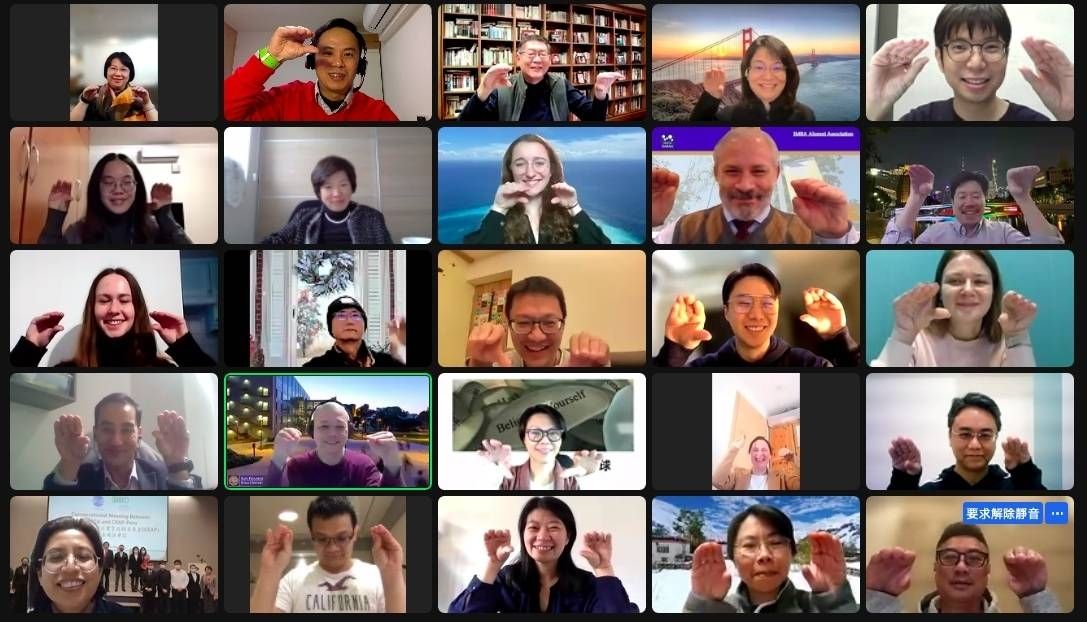 Everyone is doing the shark gesture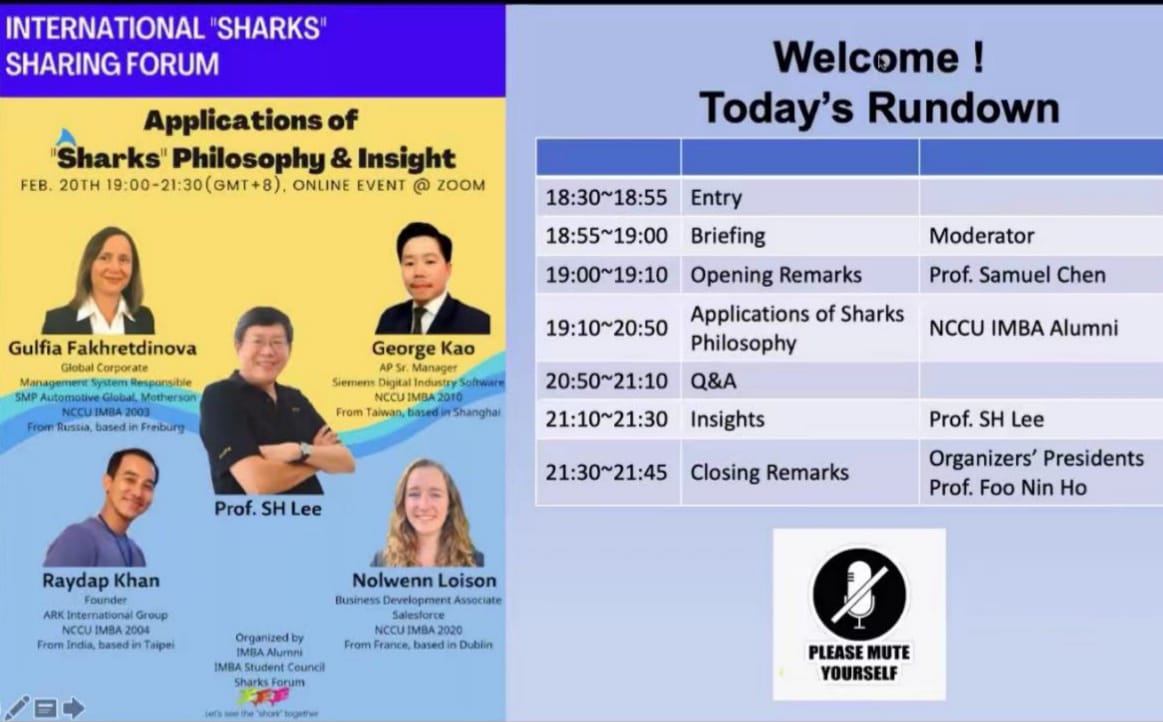 the alumni was thrilled about this shark sharing forum