On 24
th
 October, 2020, the Yuanta Lecture Hall at the College of Commerce was once again fully-filled with prospective students interested in the NCCU IMBA program, ready to seek detailed information during our annual information session.
The information session started with introducing Professor Shari Shang, Director of the IMBA Program, through the event moderator, current student Charles Chen. Prof. Shang explained some special features of IMBA, including that "It was the first English taught MBA program in Taiwan, with dual accreditation by AACSB and EQUIS, and became the 65
th
 member of PIM recently.
"  She then went on to explain several aspects of the program and how all of these aspects contribute to the uniqueness of the IMBA program. For instance, the student body composition in terms of proportion of local versus international student, the diversity of educational backgrounds and business field expertise, the world class faculty with strong industrial backgrounds, and the opportunities to broaden overseas experience through exchange programs or even acquire two Master degrees through the dual-degree program. She further introduced some examples of alumni who successfully switched their professional fields, enhanced their career and became entrepreneurs.
User feedback is always crucial for gauging the relevance and quality of a product or service. That is why IMBA alumni and current students were invited to the session to share their personal experiences and recommendations with attendees. President of the IMBA Alumni Association, Chris Cottorone, who is also currently the Vice President at TriOrient Investments Ltd, explained his reasons for choosing IMBA: through the IMBA program, you not only enhance your hard skills to keep improving yourself in this everchanging business environment, but you also enhance your soft skills while also expanding your network of contacts. Chris said he would even like to join some of the IMBA courses again. He further suggested students should actively talk to IMBA professors because they were industrial leaders and experts in their corresponding fields.
Jim Lai, a local Taiwanese student who entered the program in 2018, shared his experience on balancing his life as an IMBA student, a Business Development Manager in Samsung Electronics and a husband. Hard skills and soft skills can be gained from the program, but it is more important to apply what is being learned in your everyday life. He gave an example. "Professor taught us the power of compounding in Financial Management class. The next day, I entered the stock market and bought some stock. So far, my stock has already appreciated over 20% in value." Outside of campus, he has proven to his boss his abilities were upgraded from his experience in the IMBA program. This led to a raise in his work salary. As a working student, he also shared his tips for work-life balance through better planning and management. There will be tough moments during the program, like intensive classes, assignments, exams and strict rules on class attendance. However, the professors, IMBA office, senior students and classmates would always be there to support you.
The session then moved on to a presentation by Anna Tsai, President of the IMBA Student Council (SC), presenting the plan of the upcoming Student Council events. Events are planned on an almost monthly basis. There will be IMBA traditional events, like a Moon Festival BBQ and Christmas Party, but also the all-important networking events. She added these events are scheduled so as to not interfere with class time.
Moving on to the subject of overseas study, there are two ways for IMBA students to go about this: dual degree program and exchange program. Judy Lu, who is now Supervising Senior of Markets and Brand at KPMG Taiwan, chose the dual-degree program in the University of Mannheim Business School in Germany. She gave insights into her student life back in Germany, her expenses planning, study planning and some other advice before going abroad. For instance, knowing the local language at least at a beginner's level can make a big difference in your quality of life when living overseas.  Cathy Chan, a year 3 student from Hong Kong, had just finished her exchange semester from the University of St. Gallen in Switzerland. She first explained how she considered between dual-degree and exchange program through feasibility, the choice of universities and the duration of study abroad. She then reminded students on the reality of expenses, language barriers and adaptation to new environments. Both Judy and Cathy said they were grateful for the opportunity to expand their global business view through the IMBA program.
The information session ended with lively interaction between attendees, the speakers and IMBA staffs in a Q&A session and later networking session in I-Yu Hall with tea and refreshments. We from the IMBA family can't wait to see all the new faces in 2021!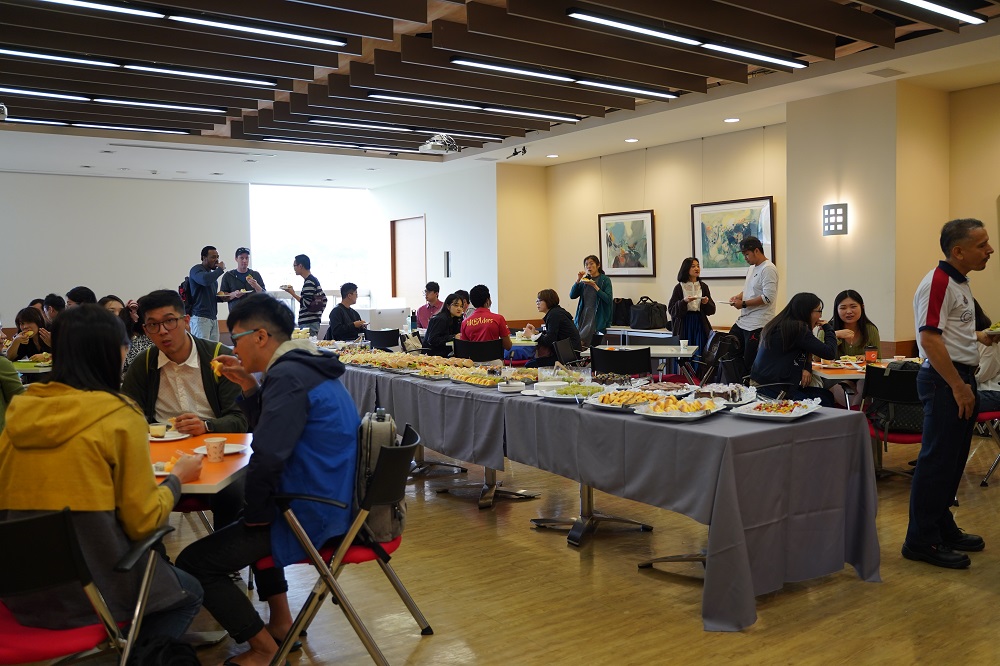 Attendees continued to ask questions and build their network with alumni and current students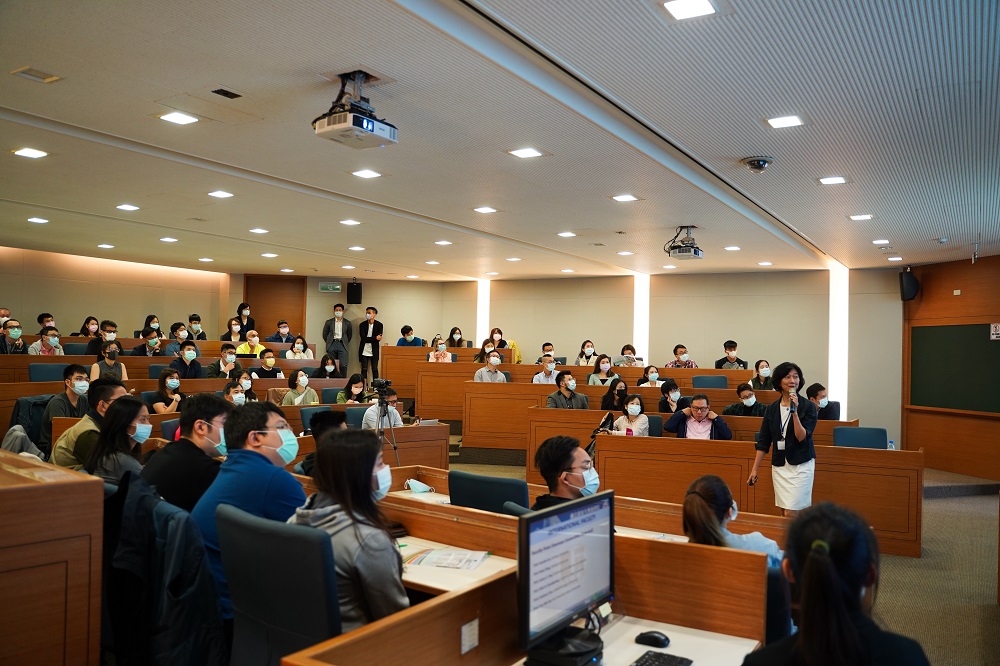 Prof. Shari Shang expressed her warm welcome to all attendees and introduced an overview of the program.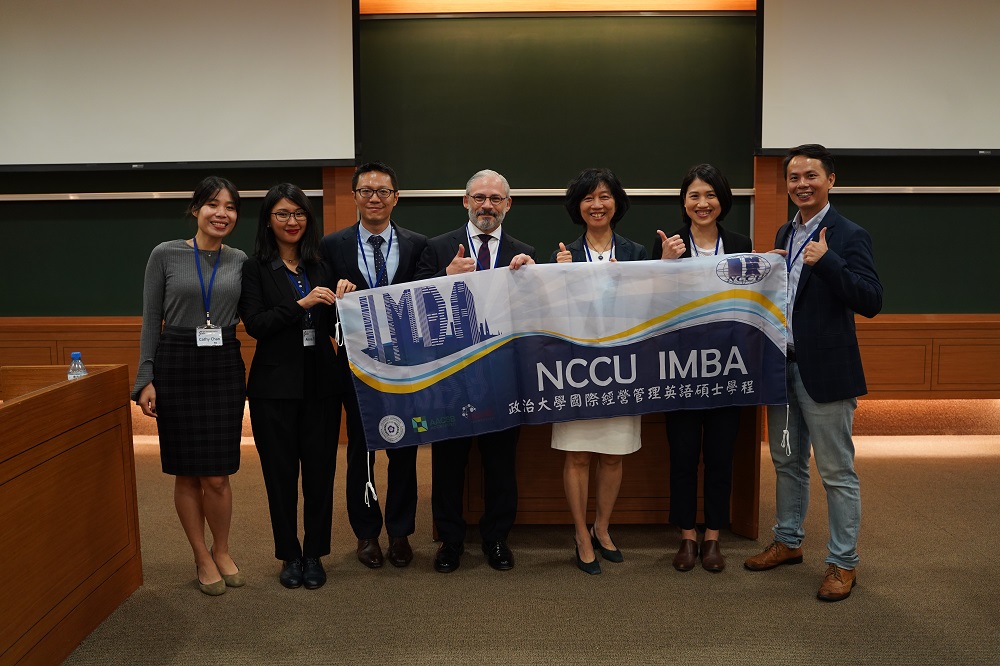 Cathy Chan, Anna Tai, Charles Chen, Chris Cottorone, Prof. Shari Shang, Judy Lu and Jim Lai – the wonderful speakers of the information session.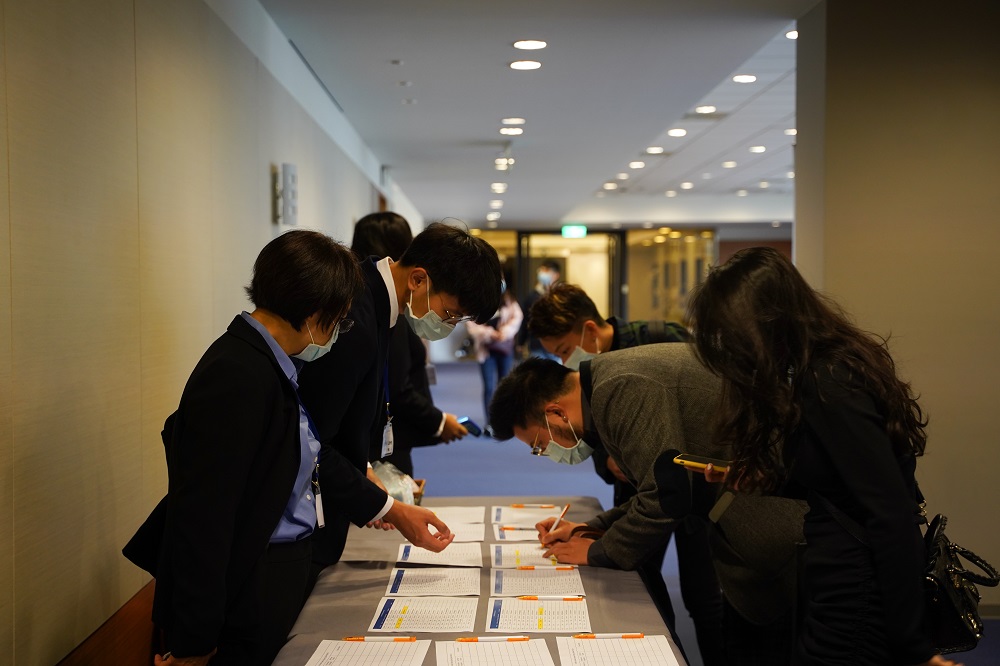 Not affected by COVID-19 situation, prospective students joined IMBA 2021 information session.