2019 IMBA Christmas Party – Show your best moves!
Although Christmas is not an official holiday in Taiwan, the celebration atmosphere is very strong. Christmas trees, pretty decorations and shiny lights all over Taipei. Festival discounts in shopping malls and there is a huge Christmas town being set up year in Banqiao, New Taipei City every year. The magic of the season brings people together from corners of the world, especially in this multicultural IMBA family. There is no way to miss the chance of celebrating Christmas time with classmates and friends!

On 19th December, the IMBA Student Council held an incredible Christmas party in Soshow Bar, a cozy venue near Taipei main station. The party started at 8pm. Upon arrival, 3 tickets for claiming sodas, cocktails or beers and another important small note were given to the attendees. The small note with a number written on was important because it represented your lucky moment during the raffle draw! Delicious finger food like salads, pizzas, crepes, chips and cookies were served. It was no problem if you arrived early because there was Just Dance game waiting for you to wake the dancing vibe after all the classes through the semester. It was so much fun to play this game so that people could warm up for the party. Songs of different styles could be chosen and participants needed to follow the moves of that song. It was also a competition within the team as score would be given to each of the contestants. It was surprised there were a lot of unexpected people in the program were actually good dancers. For the ones who were not interested in dancing, they could have a nice chat with their friends or meeting new friends in this joyful atmosphere. Having a sip of cocktail, a bite of finger food, chatting on comfortable seats was another option to enjoy the party.

To bring the party to life, the first game was introduced by the Student Council. Participants needed to take a picture in funny faces and pose with a touch of Christmas elements. While it was not that easy. People should make a team of 5 as minimum, composited of at least 2 Taiwanese and the rest of the team must be from different countries. The final winning team created a human tower of Christmas tree and they won a bottle of red wine! What was still missing from the party? Raffle draw! It took place after 10pm because some of the classmates were having final exam on that night. The best way to wipe away the tiredness was the thrilled prizes! Tequila shots, eye masks, cute pillows, useful umbrella (it's true as it's Taipei!), VR headset and so on! People were yelling for their numbers excitingly, hoping to receive the blessing from the god of luck. To further perk the party up, the last game was on! People could team up with anybody you love to dance with and got ready to show their best moves of the Just Dance game. After an intense but fun competition, the teams were judged by all the people in the party. For the best team, supported by applause and cheers. The winning team won another nice bottle of red wine.

The party ended with music and enjoyments. Even though this was not really the end of all assignments, exams or presentations in this semester, every body took this party as a chance of taking a break to go further to the real semester end. Wish all the people have a happy Christmas, no matter where you are!

For more videos and photos of the event, must not miss the Facebook page of IMBA Student Council: https://www.facebook.com/NCCUSC/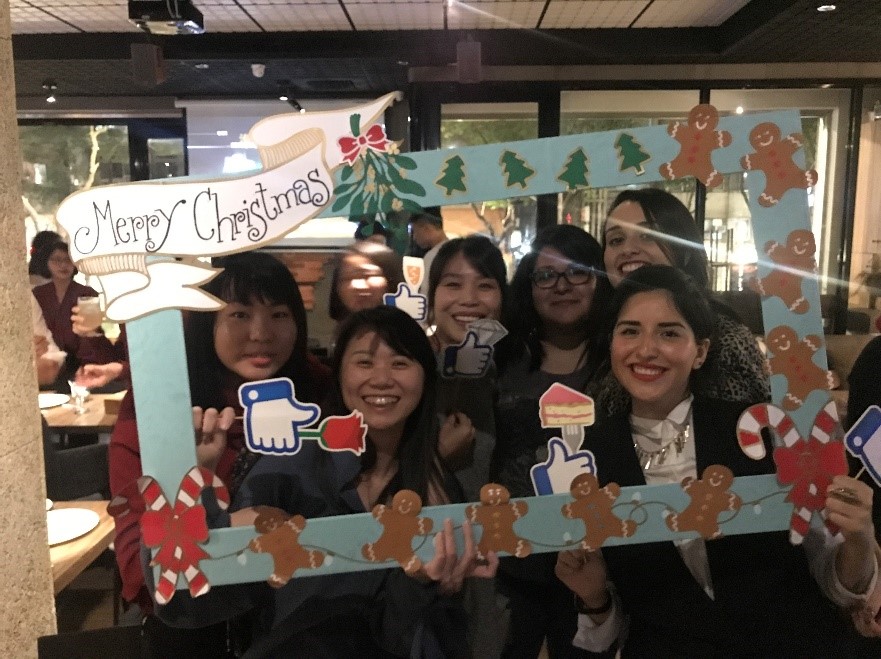 Year 2 students from different nationalities (Taiwan, Hong Kong, Honduras, Costa Rica and Mexico). The wonderful photo frame was handmade by her - the artistic Honduran classmate, Daniela Armijo in this photo.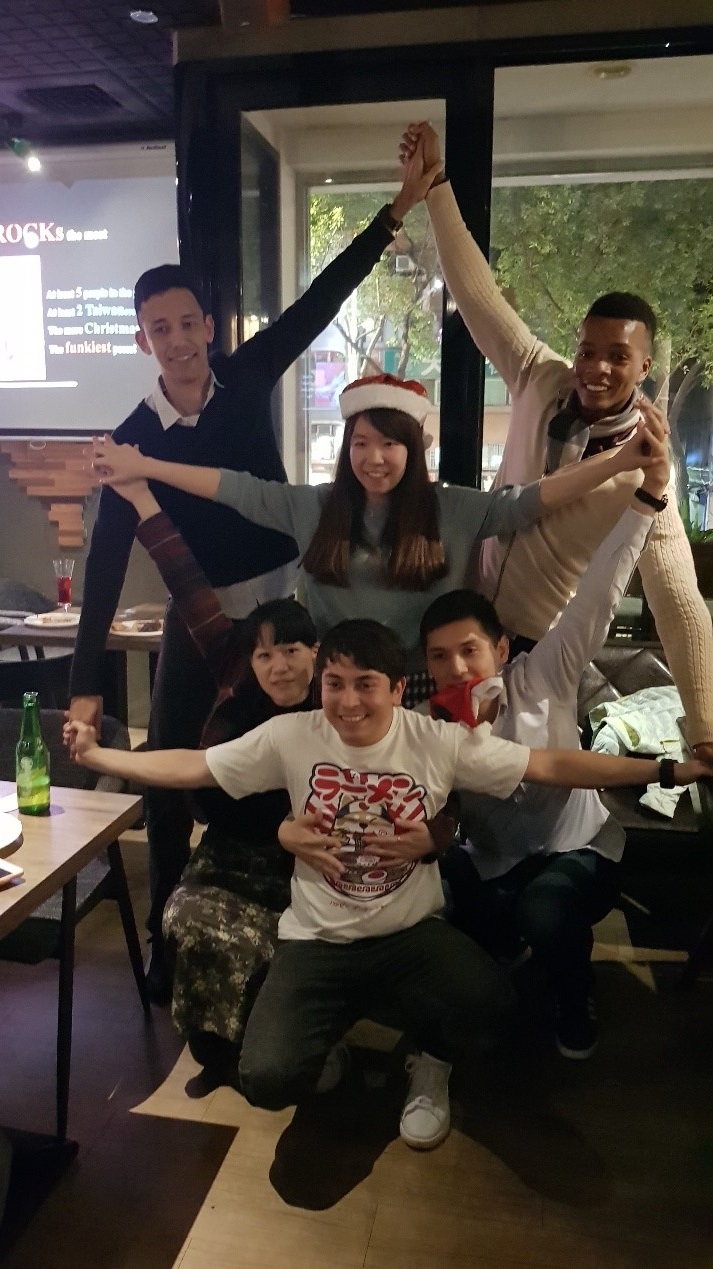 Competition on! Practise funny pose to win a bottle of wine.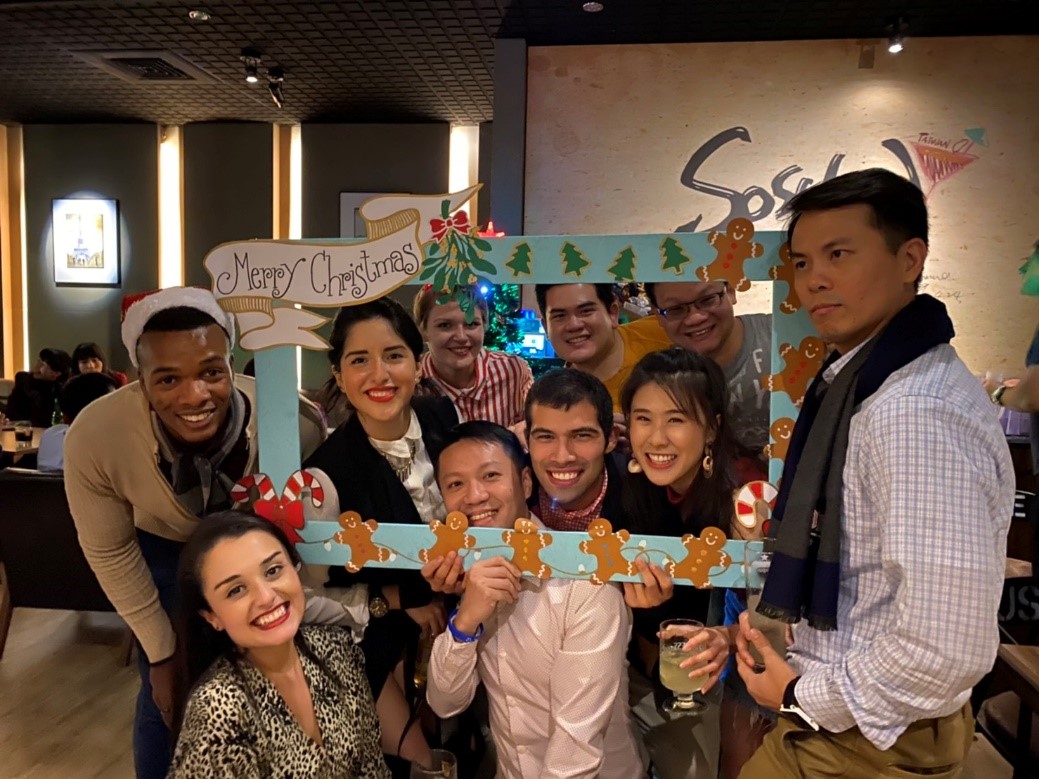 Do you notice there are new faces joining the Student Council New vibes bring extra energy Looking forward to the next activity.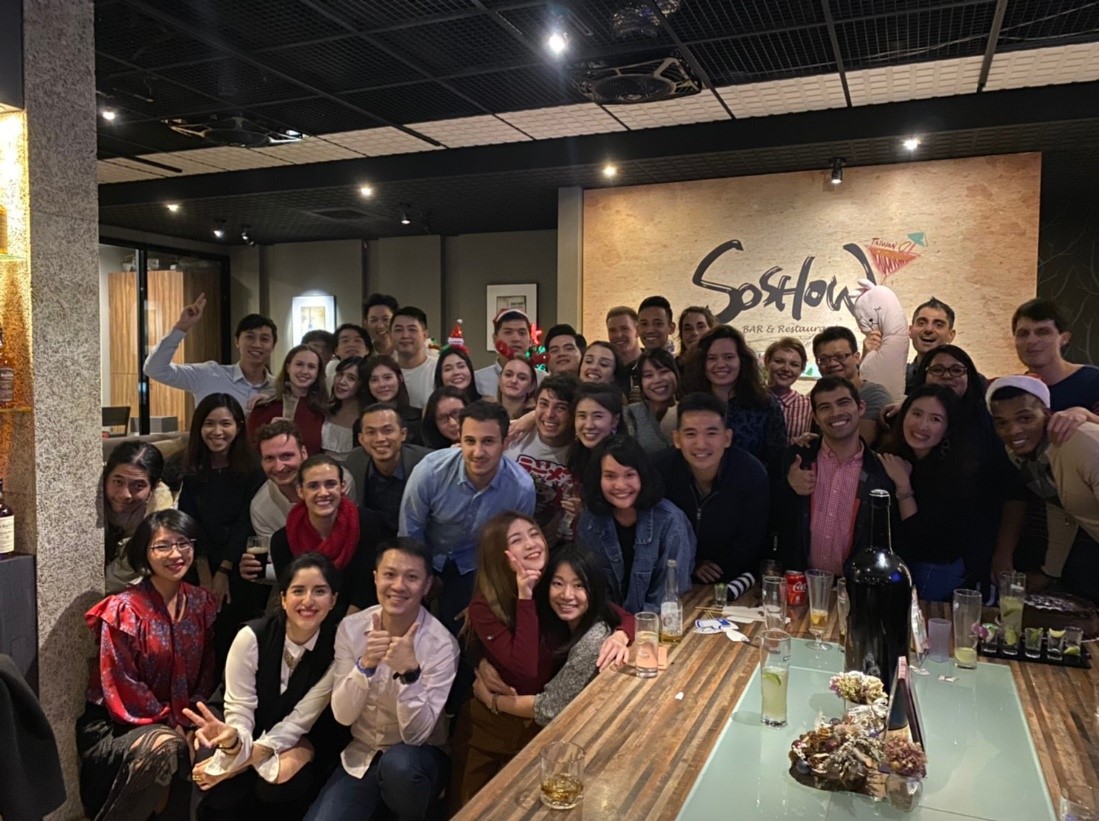 Party would never be great without the attendance of great people.