​NCCU IMBA Graduating Class of 2017 Shares Memories during the Graduation Gala
After two years or more of hard work, IMBA class of 2017 gets to celebrate their success during the Graduation Gala.  It had been pouring rain in Taipei on Saturday June 17th, but the rain seemed not to dampen anyone's mood when it came to celebrating their graduation. The event took place in the evening in the Grand Hyatt Taipei. 
 
Luke Stein, the Student Council President, hosted the event welcoming everyone to the event.  Next, IMBA director Professor Shari Shang, got a chance to praise everyone for their hard work and to congratulate them on their well-earned success.
 
Everyone was next invited to enjoy a gourmet buffet along with beer and wine.  It was during dinner that, with the help of Andrea Raquel, everyone directed their attention to a highly-entertaining video clip summarizing the IMBA student life in the last two years, highlighting students exploring different cultures, participating in school events and taking exciting and charitable school trips together. Later, the incoming IMBA Student Council President and Vice-President, Noel Alonso and Gabby Castro, got a chance to say a few words to everyone and looked forward to the new term's upcoming events.
 
Everyone loved the masquerade theme and the awards ceremony where they got to choose the winners based on different themes on a ballot.  The photo booth, in addition, became a great attraction with everyone flocking to it to take funky group pictures at any chance. There was also the celebrity-event-style backdrop with 2017 IMBA Graduate Gala theme ready for everyone to stand against and to indulge in posing for their cameras (or smartphones for that matter!)
 
It has been a long and interesting road and everyone will be missed dearly.  And for those who are still staying in Taipei, we'll look forward to seeing them next fall. Congratulations to all!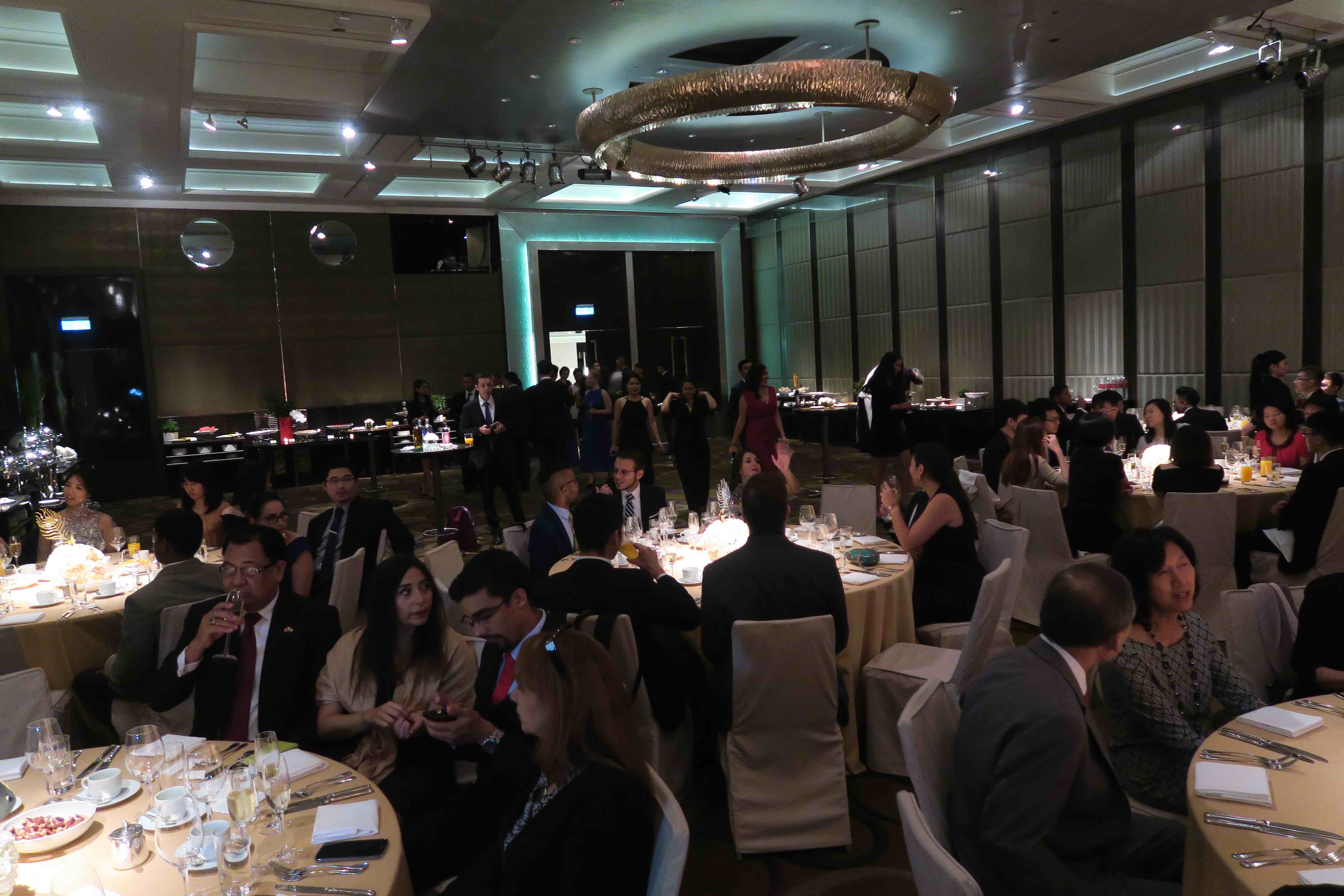 Inside the gala before dinner.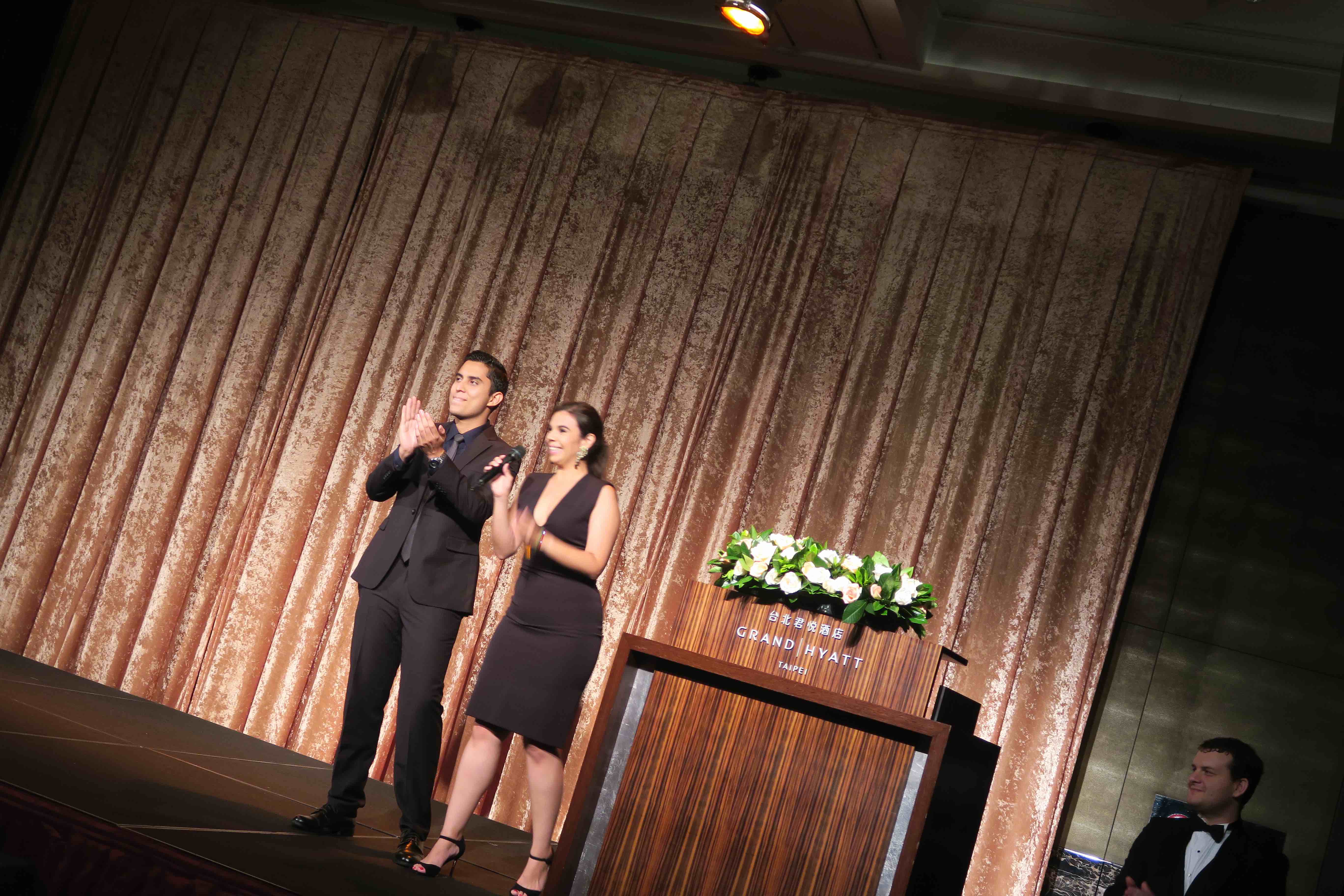 Noel and Gaby saying a few words.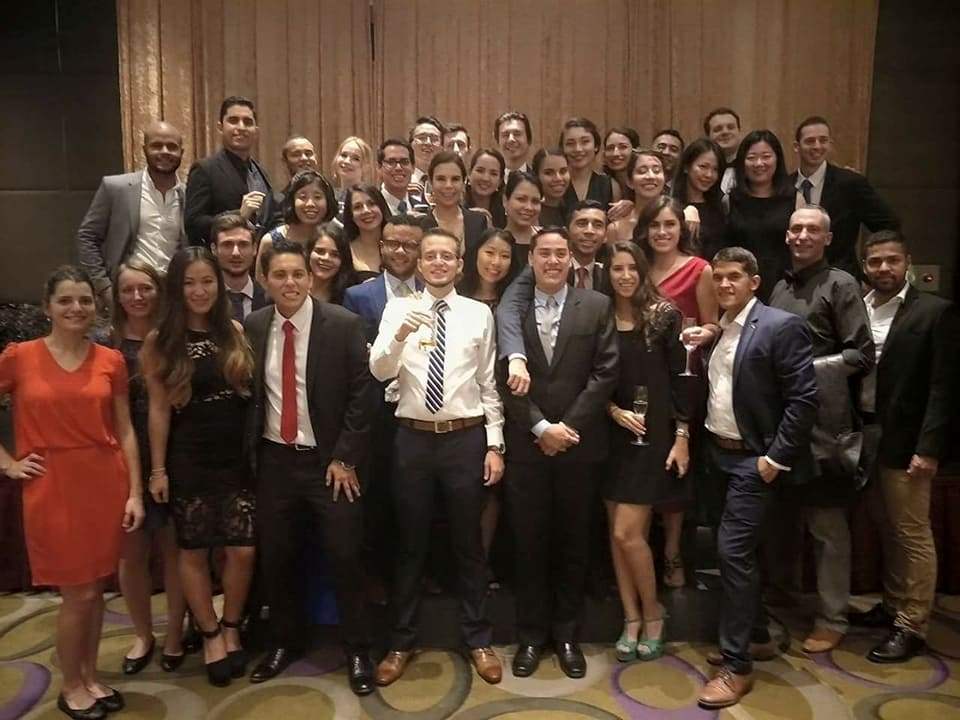 Mix of everyone on the stage in a group photo.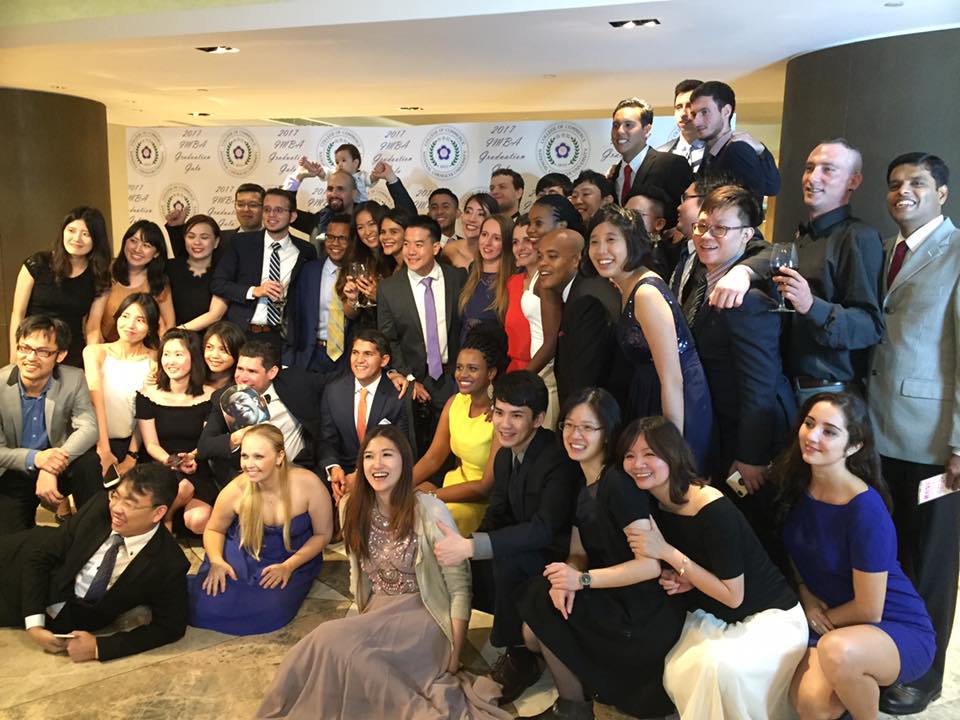 Graduating class group picture.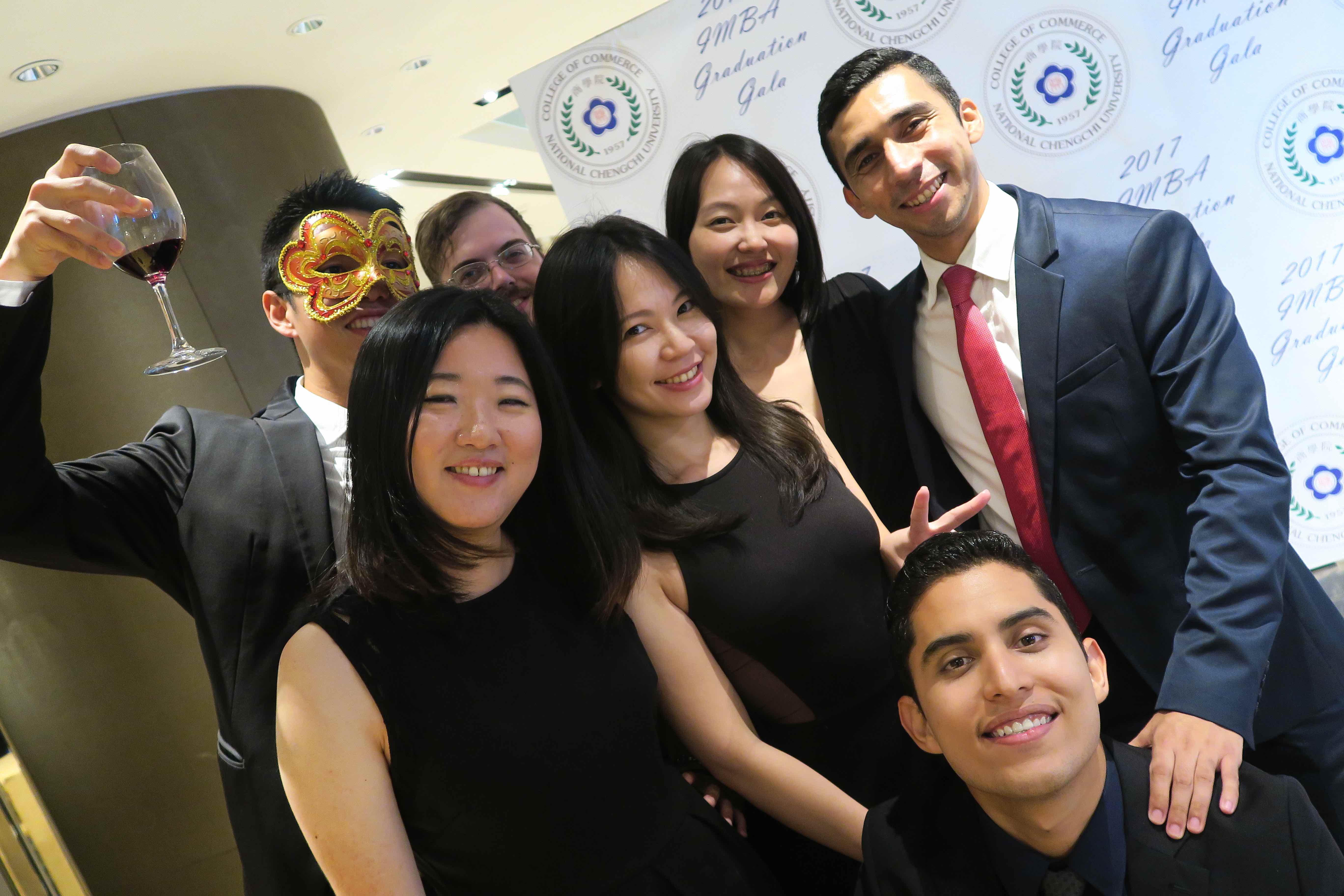 Warming up to the party.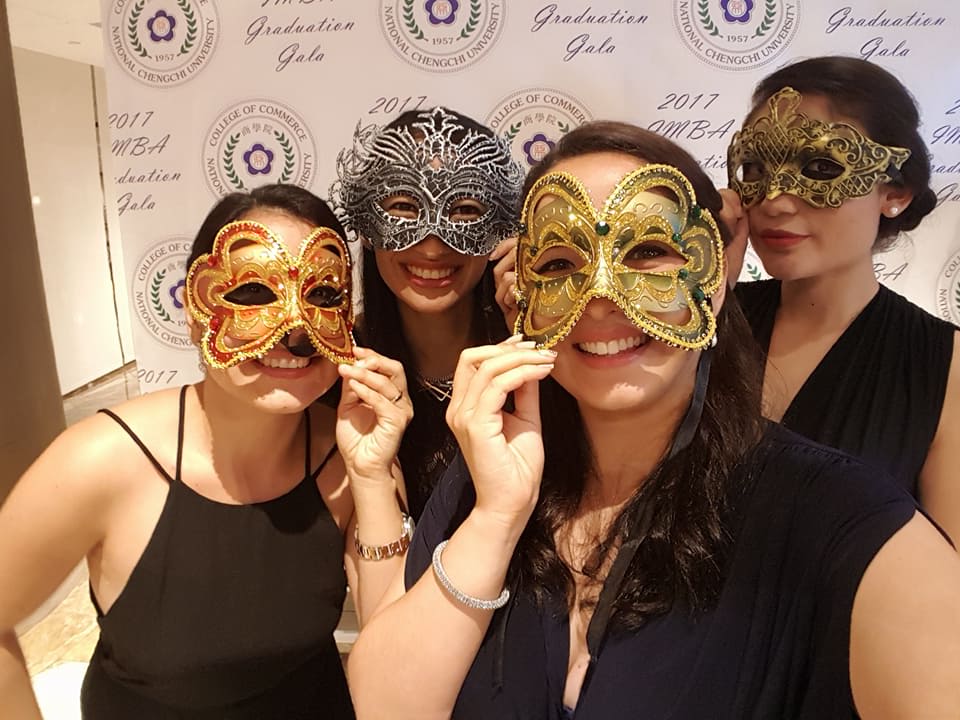 Everyone in masquerade.