2015 IMBA Alumni Homecoming Event Completed with Joy and Laughter
The annual homecoming event was held in 6th floor of the College of Commerce of the National Chengchi University on 24 May, 2015. Jane Ko, the president and representative of the IMBA Alumni Association, welcomed all alumni back to the campus and thanked for those invited speakers. She hoped everyone enjoy the moments for the reunion and share a wonderful Sunday morning together. The event provided a good chance for alumni to catch up with old friends, have lunch together as well as to learn how to be a successful venture capitalist because one keynote speaker and two panelists were invited to share their entrepreneurial experiences on starting up a company.
Besides, Professor Samuel Chen, the director of the IMBA Program, announced several good news for the IMBA achievements, including the IMPCT team formed by IMBA students being chosen to compete in the grand finals of the annual Clinton Global Initiative/Hult Prize Challenge, new job and internship opportunities being offered by local enterprises and/or alumni and new IMBA website being launched recently to provide communication platform for the IMBA graduates and current students. With the new websites, over 500 graduates and current students can keep the connection and share valuable business opportunities with each other. There was also an IMBA Alumni Association Board Election and Jose Adolfo Aguilar Umanzor, Jane Ko, Vanessa Chen, Alicia Say, Nicky Hsieh, Albert Lin, Juan Carlos Madrigal, Selina Hsin, Caroline Wong, Jan Jovy, Marcos Torres, Richard H. deVries, Miguel Chang, Sunny Lee, Mike Lee, Judy Wang, Kevin Wang, Jan Jaap Braam, Jeffrey Ling, David Mao, Israel Gogol, Manuel Sieber, Yolanda Chan and Martin David Puthanangady were elected as Board Members for their own batch.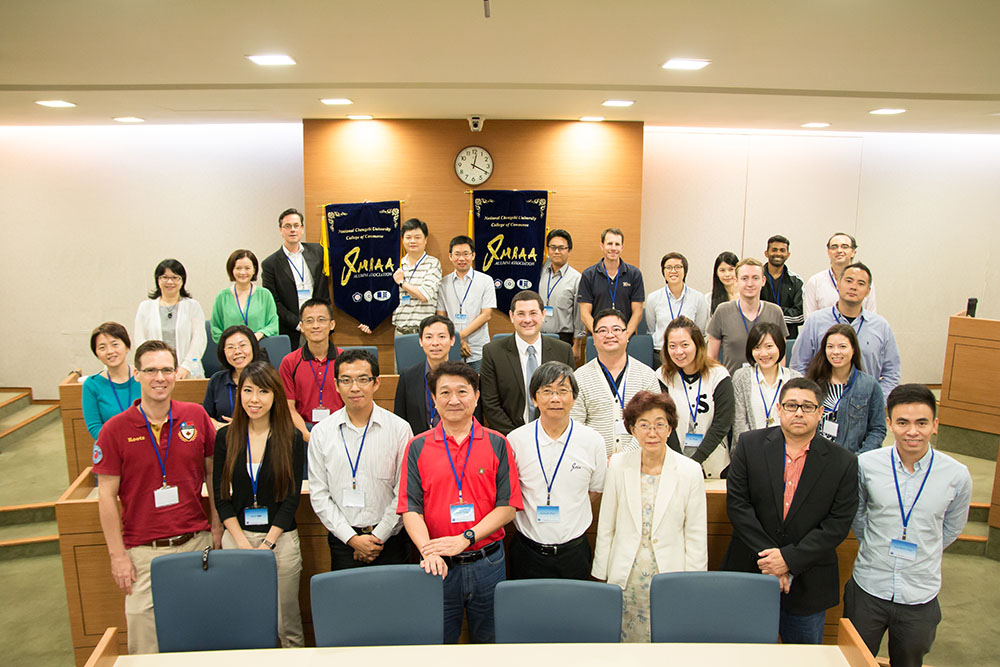 Max Fang, Chairman and CEO, Maxima Capital Management Inc.
Max Fang, one of the CEOs of Taiwan's Top 1,000 enterprises is the keynote speaker at the event. He shared few stories for his career stages and achievements. Since graduated from the BS of Management Science in the National Chiao Tung University, he has accumulated over 30 years of supply chain management experience in numbers of national enterprises, such as RCA, Atari, Wyse and Dell. During his 11 years tenure as a former Regional Director of the Asia Pacific SCM Office of Dell computer, he has built strong connection with major OEM and ODM manufacturers in the Asia Pacific Regions. Due to his personal insights and efforts, he later became a successful venture capitalist with several great innovations. He also wrote a book named "Boundless Open Vistas the Whole Wide World (海闊天空)", publishing in Taiwan and China. At the end, he gave some tips for being a capitalist and wished the successes for all audiences
Richard H. deVries, Managing Director, Geber Brand Consulting Ltd.
Richard H. deVries, alumni of 2007, is one of the panelists and entrepreneurs in the event. He shared his story for the establishment of the Geber Brand Consulting. Before he moved to Taiwan, he worked in sales and marketing department in the chemical industry in Canada. He found that there were lots of Taiwanese companies with the passion of global market expansion but they did not have the channels to go overseas. Thus, he founded this consulting firm to help those companies to create global brands through strategies, develop corporate identity systems (CIS), and develop their sales and marketing channels.
Charles Liang, CEO, Snailhouse.com.tw
Charles Liang, alumni of 2008, is also the panelist in the event. With his insights and forecasts of the real estate business in Taiwan, he looked for a new breakthrough from the traditional real estate business to e-commerce business by starting up Snailhouse.com.tw two years ago. He aimed at providing a trusted platform that people can search and share housing information and details. Besides, he worked with Tai-Shin bank trust account for ensuring the transaction safety. Nowadays, 16 new house projects are being executed online by cooperating with the branding construction companies and major brokers.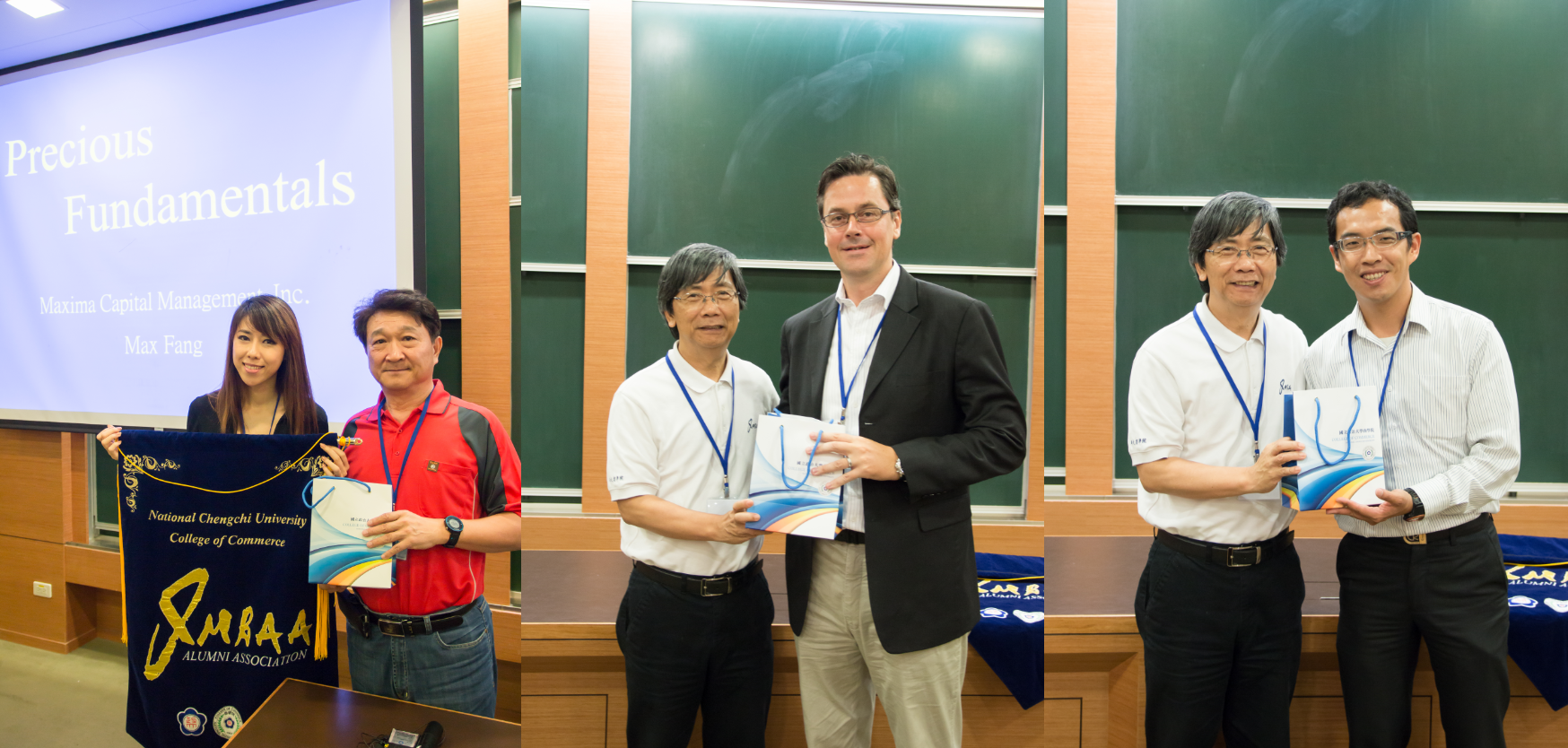 The event went on well with everyone a joyful mood and a valuable entrepreneurial learning.  Alumni, current students and speakers who participated there all enjoyed the moments to know each other and had a great homecoming time together.