Mandarin Studies
Many of our IMBA students interested in the Chinese language also apply for Mandarin Studies offered by our university. The program attracts a diverse group of students making it an ideal and conducive platform for international students to accelerate their language studies.
Regular courses are designed to enhance listening, speaking, reading, and writing skills at different levels; elective courses are also available for those who would like to sharpen their skills in listening and speaking or to learn Classical Chinese, Taiwanese, or Cantonese calligraphy. IMBA students can choose between intensive courses which take place every weekday for 3 hours at a time or a less intensive class which meets twice a week.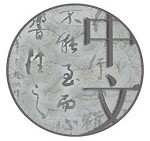 Workshops, activities and field trips are organized to provide students with opportunities to integrate culturally and socially with local students. Instructors in the program are highly qualified with multiple years of experience in teaching Mandarin Chinese as a foreign language to individuals with various linguistic and cultural backgrounds.
For more information, please visit the NCCU Chinese Language Center website at: http://mandarin.nccu.edu.tw/index.php