Asian Focus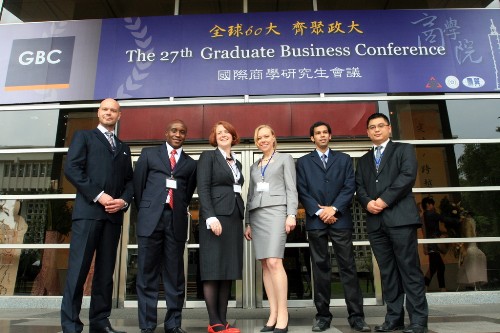 The international aspect of each and every area of the IMBA, including the courses, student body, and faculty, make this program truly unique. What further differentiates the IMBA from other MBA programs is the expertise integrated in the special Asian featured courses that we provide under the management in Asia concentration. Aside from developing a global view in world business trends, it is just as essential to gain an Asian perspective of business. Our program is the perfect conduit for learning all about this growing region.
Chinese Business in Global Perspective
This is a course on the transformation of Chinese business in the era of globalization. The course is organized around sixteen seminars, covering structural, urban, and industrial transformation of Chinese business and Chinese economy.
Confucianism and Leadership
For more than 2500 years, Confucianism had a strong impact on the philosophy, culture, society, economy, and politics of not only China but also Japan, Korea and Vietnam. Its core values are also deeply rooted in overseas Chinese communities around the world. With China, and Asia in general, becoming more important and influential in the world, there is renewed interest in understanding Confucianism and its relevance to economic success. Given the shocking awakening to the importance of moral and ethical responsibilities of business leaders in the post-Enron era, Confucianism provides a useful framework to re-examine our understanding of leadership, and reflect on our personal leadership behavior. The course is designed to help participants understand Confucianism and its relevant concepts and principles on leadership to draw from such time-tested ancient wisdom the leadership practices fit for the global organizations in the 21st century.
 
Co-opetition: A Game Theoretic Approach to Business Practices
This course enables students to employ Game Theory to analyze business practices and make strategic decisions by moving the players within the game through simulated business scenarios. It also emphasizes the factors deriving the change of supply and demand in business market, negotiation and further introduces the importance of networking to one's career with a practical networking event.
 
Cross Cultural Business Negotiation
This course provides both theoretical and practical cross-culture negotiation techniques and communication skills in real-life workplaces. It also utilizes the advantage of the combination of local and international students from IMBA program by encouraging them to share their culture background with each other during negotiation simulations. Through practical assignments, students could further explore and develop their own skills and ways of handling negotiation process.
 
International Business Management
This course is designed to enhance students' understanding of the knowledge and skills needed for international management, evaluate the impact of environmental changes on international business and derive strategies to respond to these changes. The format of class sessions includes lecture materials supplemented by cases for illustrating certain topics as well as current events in international media that affect business.
Small and Medium Size Enterprises
This course is designed to allow students to understand the development and growth of the robust SME environment of Taiwan. After taking this course students should have a middle-to-upper management perspective on the holistic operations of small to medium sized businesses.
Strategic Talent Management
This course is designed to explore the key concepts and principles in leadership, organization development and strategic talent management in the context of building and leading a high performance organization. The focus will be on managing people as the most important assets, so as to create competitive differentiation for organizations facing intense competition in the 21st century knowledge-based new economy. Participants will be exposed to different learning experiences besides class meetings, including action learning through group projects and assignments, reflective learning through writing individual reflections, interactive experiential learning through management games at study camp, etc. Participants will learn how self-awareness, self-management, and self-development relate to good leadership.