NCCU IMBA Online Application Deadline (17:00 March 25th, 2016)
Dear Alumni and Current Students, 

The NCCU IMBA online application deadline for TaiwanICDF applicants is March 18th, 2016 and for international applicants is 17:00 March 25th, 2016 (UTC+8).  If you know someone who is qualified and could benefit from what IMBA has to offer, please direct them to our online application system: http://imbaoap.nccu.edu.tw/imba-oas/.
(Please note: Taiwan ICDF Applicants will have to complete two application procedures –one for Taiwan ICDF scholarship, one for IMBA).
 
We would greatly appreciate your assistance in reminding them of the upcoming deadline! Everything will be done through the online application system. If there are any further questions, please do not hesitate to contact us at +886-2-2938-7912/ +886-2-2939-3091 ext. 65406 or send us an email at imba@nccu.edu.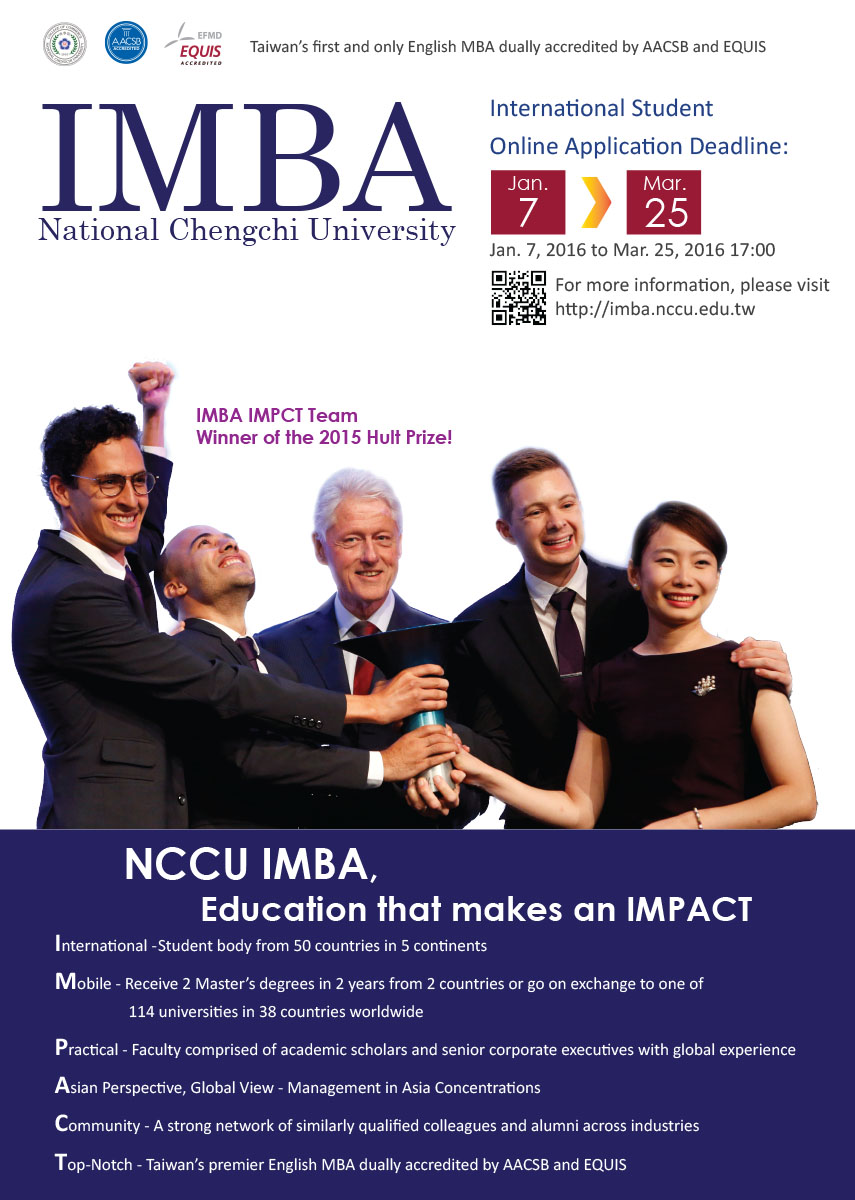 Kind Regards,
IMBA Office