IMBA Program presented in the QS World MBA Tour Hong Kong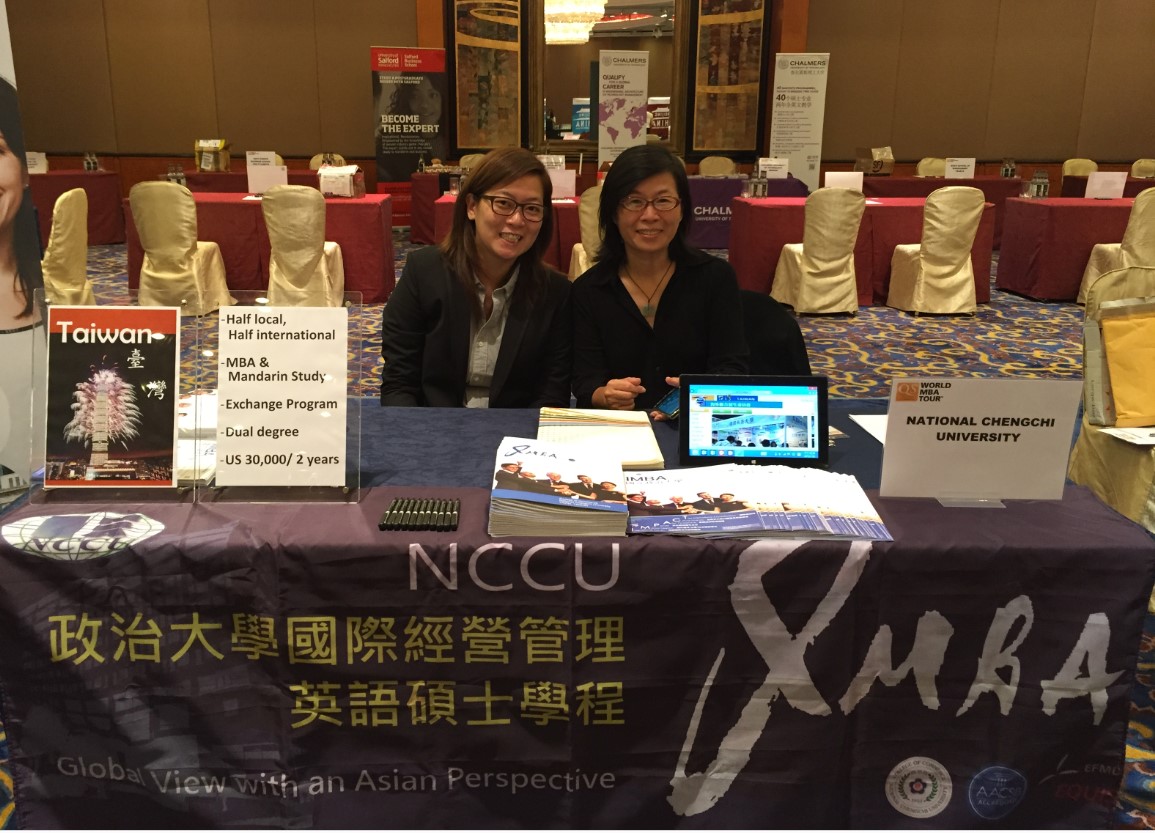 There were over 25 worldwide universities in the QS World MBA Tour Hong Kong on last Sunday 8th November at the Marriott Hotel located in Pacific Place, 88 Queensway, Hong Kong S.A.R. China. The National Chengchi University was the only participated university from Taiwan and its International Master of Business Administration (IMBA) program was presented in the MBA Fair.

The IMBA program is the first accredited English-taught MBA program in Taiwan, established in 2001, aiming at providing students to the global view with an Asian Perspective. Half of its students are local Taiwanese while another half are students from all over the world, for over 30 countries each year with diversified educational background and working experience. Other than the normal MBA subjects, the program also offers dual degree from France or Germany and exchange programs partnering with universities from the US, Canada, Europe and China.

The tour started from 1:30pm to 4:00pm for the Open MBA and Grad School Fair. Though time was limited, the MBA fair was a remarkable event. Participants got all the MBA information they needed, such as information of admission, tuition fee, school life, scholarship etc. They also understood more about how the IMBA program could help them realize their long-term personal development as well as achieve future career success. More than that, they looked forwarded to the coming IMBA information session held in the College of Commerce of the National Chengchi University in 11/14 this year.